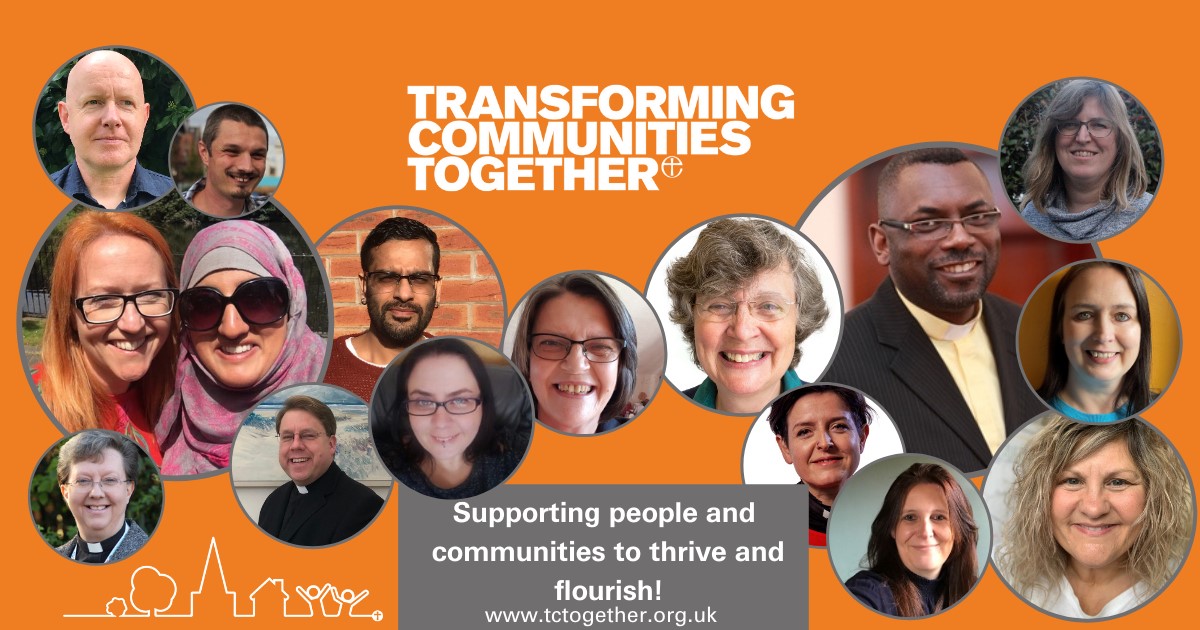 The local church is a community in transformation, and shares in the transformation of its local community.
Transforming Communities Together (TCT) is the independent charity that works with churches across the diocese to tackle poverty and its causes in and around the Black Country, Staffordshire and northern Shropshire.
TCT was established in 2014 as a joint venture between the diocese and Church Urban Fund. Our mission is to partner with others, seeking the common good, working for justice as people of hope, so that communities may flourish and those who are vulnerable, isolated, and disadvantaged might enjoy life in its fullness.
TCT celebrates the diverse ways in which local churches engage with their communities. We offer support and resources as they address contemporary issues. We link churches with local and national bodies with similar concerns. We have developed a network of particular resources around the themes of dementia, diversity, financial resilience, interfaith, older people and social action.
Our key areas of work include community cohesion and integration through initiatives such as Near Neighbours, Bringing People Together and Places of Welcome; social and financial inclusion through projects that tackle debt and modern slavery; mental and physical wellbeing including Dementia Friendly Church and mental health; and development work.
For more information on any of this work, please contact info@tctogether.org.uk and follow us on social media: