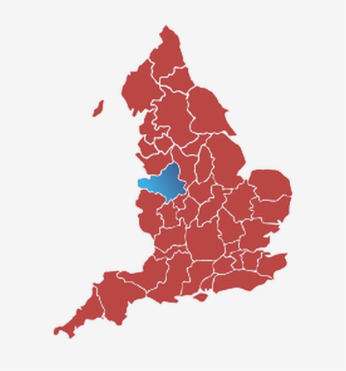 Welcome to one of the most diverse dioceses in the country. Rolling countryside and vibrant inner city life nestle together in a region that takes in Staffordshire, the Potteries of Stoke-on-Trent, most of Shropshire and bustling Black Country centres including Walsall and Wolverhampton. The only thing we don't have is the sea!
We serves a population of over 2 million people - the fifth largest diocese in the country - and an area of 1,740 square miles. There are over 540 churches in 424 parishes with around 500 clergy - plus over 200 Church schools and academies.
Read more about our vision which is focused around the three priority areas of discipleship, vocation and evangelism (DVE).
Our outward facing departments come together under this banner in DVE teams. Our Central Administrative Support Teams work closely with the DVE teams to help equip people in discipleship, vocation and evangelism. FInd out more about our diocesan staff.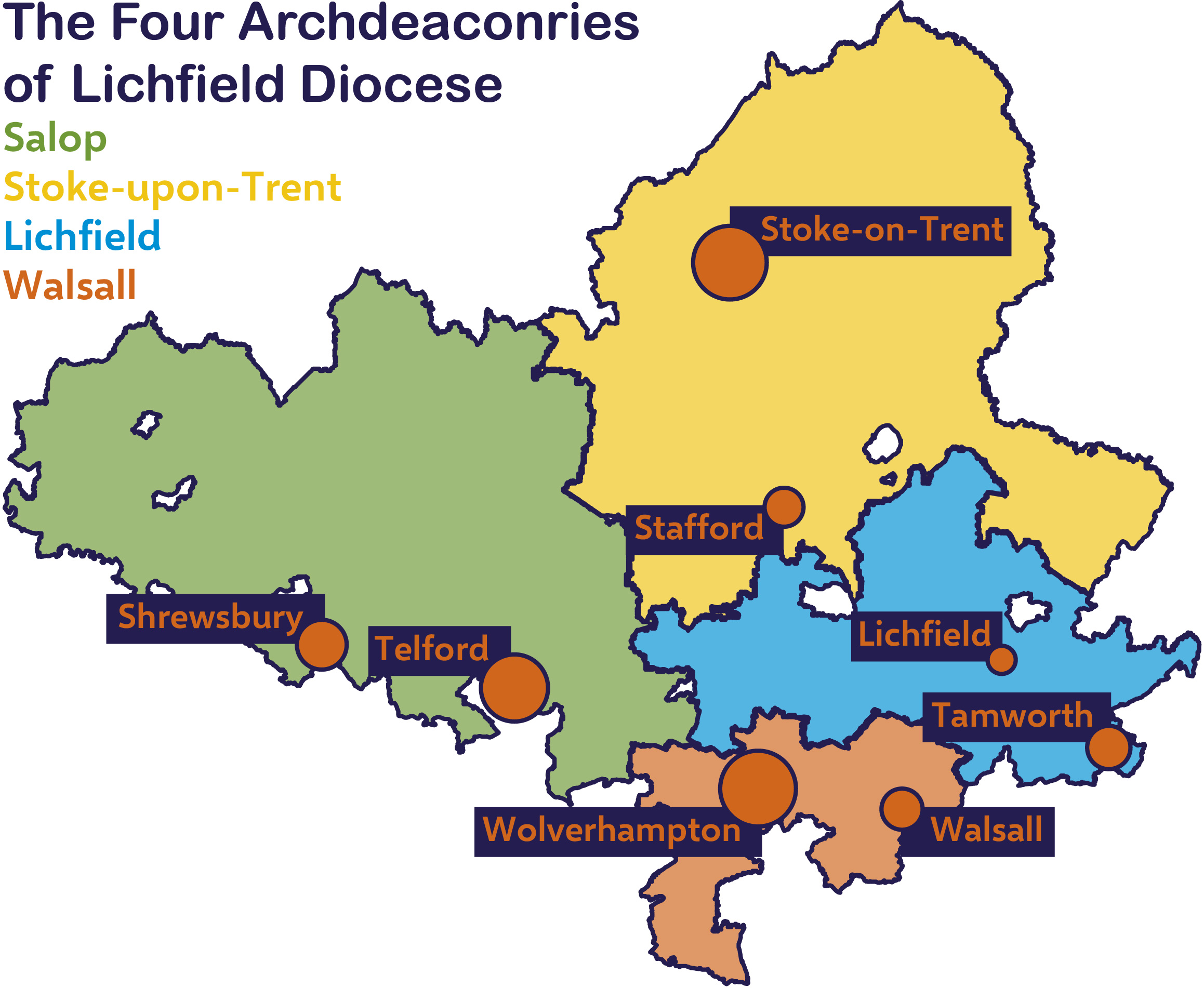 In terms of structural organisation, neighbouring parishes are organised in groups of about a dozen into 28 deaneries and groups of deaneries are collected into an archdeaconry, led by an Area Bishop and an Archdeacon under the care of the Diocesan Bishop. See Bishops and Archdeacons.
The legal entity that performs the work of the Diocese and employs its staff is the Lichfield Diocesan Board of Finance. It performs many functions on behalf of the Bishop of Lichfield and his team and also for many parishes. Its staff provide a great deal of support to the parishes, church schools, chaplaincies and fresh expressions (and other partners) on the basis of their expertise rather than location.
But each parish is a separate legal entity, a charity under civil law, that is managed by its legal trustees who are the elected members of its PCC (Parochial Church Council).