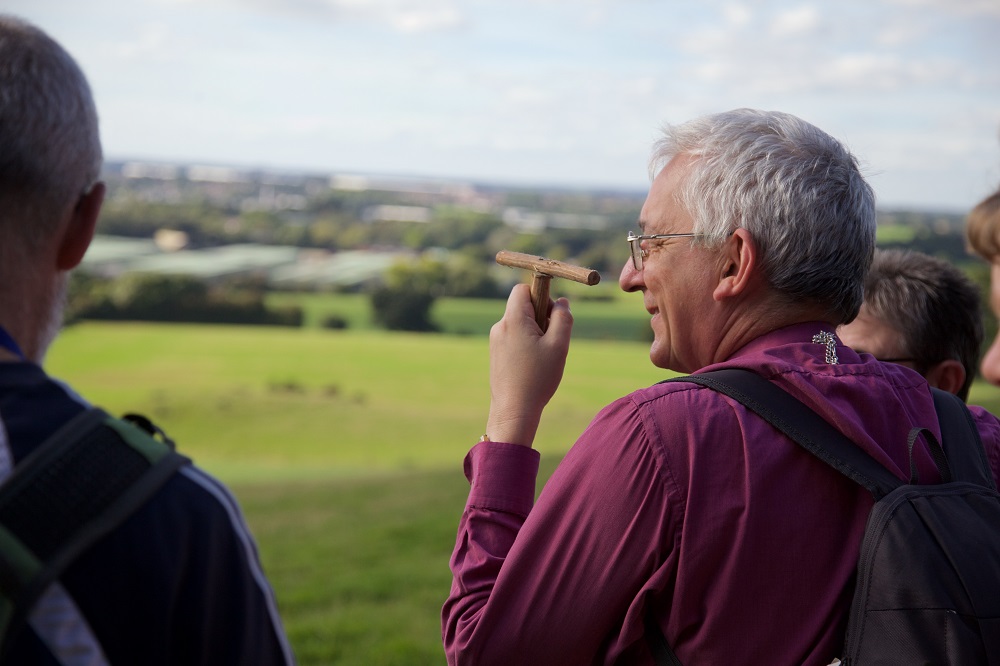 The Bishop of Lichfield is urging people to follow Christ in his predecessors footsteps on St Chads Day (2 March) by crossing barriers and building bridges.
The Right Revd Dr Michael Ipgrave (pictured above) was named as the 99th Bishop of Lichfield 12 months ago on St Chads Day in 2016 before his official enthronement at Lichfield Cathedral in September.
He assumed responsibility for one of the Church of Englands largest dioceses, an area with a population of over two million which includes Staffordshire, the Black Country and most of Shropshire.
The first Bishop of Lichfield, St Chad, who died on 2 March AD 672 after bringing the Christian faith to the Midlands, will be commemorated on Thursday with a special Evensong Service at 5.30pm at the cathedral, which was founded in AD 700 on St Chads burial site.
Bishop Michael said: Chad was a Northumbrian, but the people to whom he came as bishop in Lichfield in 669 were Mercians. Northumbria, Chads native land, and Mercia, his adopted home, had for decades been engaged in a bitter struggle for supremacy.
In a very real sense Chad was coming not to his own people, but to enemy territory where he could have been suspected, possibly resented, even hated.
It is a testimony to his courage and to his faith that he crossed the barriers of enmity and otherness and won the pagan Mercians to the true faith; and that is a reminder to us of our vocation, as those who follow Christ in Chads footsteps, to build bridges of trust, kindness and service across all the barriers which divide our own society and world.
On Saturday 4 March the Community of St Chad, which is based in the Diocese, will hold its annual service of commitment at St Chads Church in Lichfield at 11am, where Bishop Michael will preach. Find out more about the Community of St Chad here
Bishop Michaels full reflections can be found on the Chad Blog here