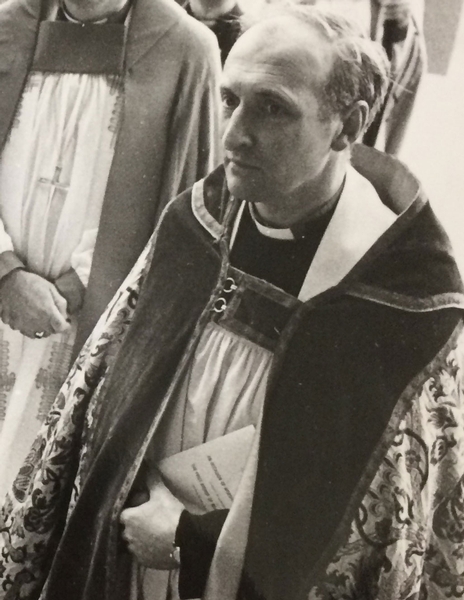 The Venerable Richard Ninis, the first Archdeacon of Lichfield has died at the age of 82.
For more than half of his ministry up to retirement in 1998, Richard was archdeacon in this diocese: from 1974 he was the last Archdeacon of Stafford and from 1979 the first Archdeacon of Lichfield. This came about as a result of Stafford Archdeaconry being split, creating the Archdeaconry of Stoke-on-Trent in 1977. With the Deanery of Stafford being transferred into the Stoke Archdeaconry in 1979, the archdeaconry was renamed.
At the same time he was Canon Treasurer of Lichfield Cathedral, the two roles remaining together throughout the term of his two successors, the Ven George Frost and the Ven Chris Liley (who retired in 2013).
Before coming to this diocese, he spent twelve years in Hereford Diocese after serving his curacy in London.
Diocesan Director of Administration, Mithra Tonking, remembers him well as a member of the cathedral and through her role with the Diocesan Registry:
"He was around at a time when there were serious reorganisations - he was known affectionately as Dick the Knife. He had a clear vision of what needed to be done - which wasn't always popular - but he stuck to it. He worked incredibly hard but was also a loving family man - he had four adopted children.
"He was a kind & thoughtful man really, even though it wasn't the face that most people saw in the process of pastoral reorganisation - he was heavily involved in the creation of the first inner-city Team Ministries in the diocese which was a big change."
His funeral will be held at Lichfield Cathedral on 7 November at 11am