As we face uncertain times together we wanted tell you about three alternative giving methods we have available while your congregations cannot get to Church. These are unique times we find ourselves in and as soon as we have any ideas or helpful resources for our parishes we will be in touch.
Just Giving
Follow the instructions on how to create your own page under the Diocesan 'umbrella'. Click here or simply click the button below.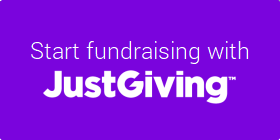 Alternatively if you want to use the page for the Diocese that already exists, you can – we just need to make sure your donors clearly state which parish their donations relate to but please make sure it is specific... We have a few St Johns! To donate via the Lichfield Diocesan Trust you can use Just Giving. Click here.
During the next 6 months the Board of Finance will absorb the cost of card transactions to Parishes so you will receive the full donation plus the Gift Aid, if applicable.
Donate Now!
You can direct donors directly to our Donate Now! page using the link www.lichfield.anglican.org/donate-now/
They simply need to fill the simple form, making sure to select the correct church to recieve their donation on the second page.
Giving Direct
Should your donors not be able to use Just Giving we would always recommend Standing Order or 'Giving Direct' for regular contributions. Giving Direct is a diocesan scheme that allows your donation and any Gift Aid attached to reach your parish swiftly rather than having to wait for HMRC to make a repayment.
Read more about it and find the enrolment form on the Giving Direct page.