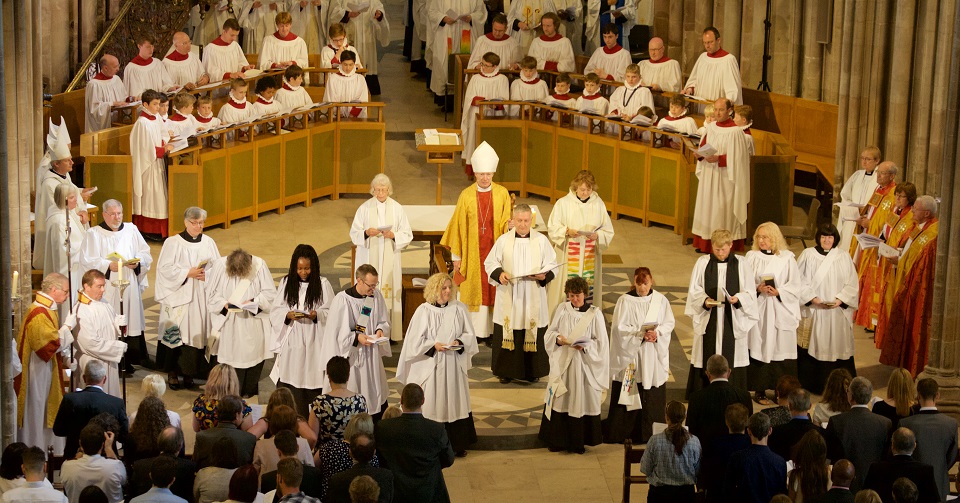 The number of young people entering training to become Church of England priests in the Diocese of Lichfield is on the rise.
Of the 17 people starting training for ordained ministry this autumn (known as ordinands), five (29 per cent) are in the under 32 age group comparing favourably with the national average of 28 per cent.
Dr Lindsey Hall, Diocesan Director of Vocations, said: Its great that were seeing a growing number of young people coming forward for ordination. This reflects our efforts to increase interest in vocations in both lay and ordained ministry for people of all ages across the Diocese.
Meanwhile, women represent well over half of new ordinands in the Diocese over the past three years, with 27 women and 21 men coming forward for ordination between 2015 and 2017.
After completing their training, which lasts for two or three years, ordinands begin their parish ministry as curates. Twenty-two new curates, 14 women and eight men, were ordained at Lichfield Cathedral in July.
Find out more about the national picture here.