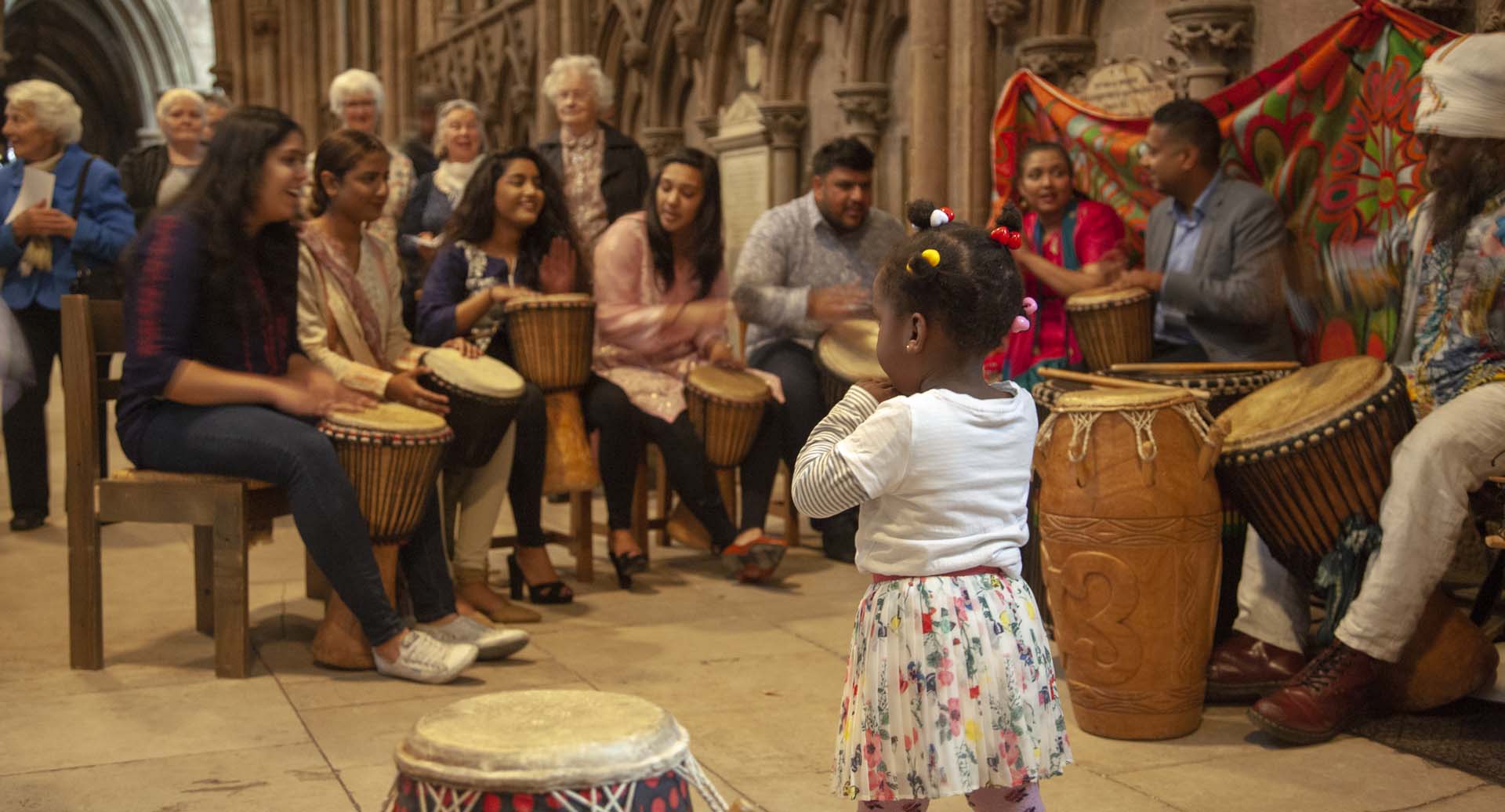 Lichfield Cathedral reverberated to the sound of African drums and gospel songs in a celebration of Black History Month.
People from across the region came to the Walking Together event which marked the 70th anniversary of the arrival of the ship Empire Windrush and the centenary of Nelson Mandelas birth.
A pilgrimage around the cathedral featured included music, childrens activities and specially-commissioned videos about the experience of black people in communities throughout the Diocese in the decades following Windrush.
Addressing the event, Bishop Michael spoke from Isaiah 61 about taking on a garment of praise as Christians together. He outlined how the Windrush generation came to a damaged Britain after World War Two and helped rebuild society.
They filled so many roles and revitalised so many neighbourhoods. Together we celebrate this great contribution and pledge to again seek the human good in the house we build together. The forces of division in our society are powerful but the Kingdom of God is more powerful still, he said.
For black, Asian and minority ethnic people it is time to say this is your church, this is our church together. Let us bless one another as we cast away a faint spirit to be cloaked in a mantle of praise.
Now is the time to make this visible not as political correctness but to show the world what the body of Jesus really looks like. This is what our fractured world needs to see a revelation of the humanity of the future.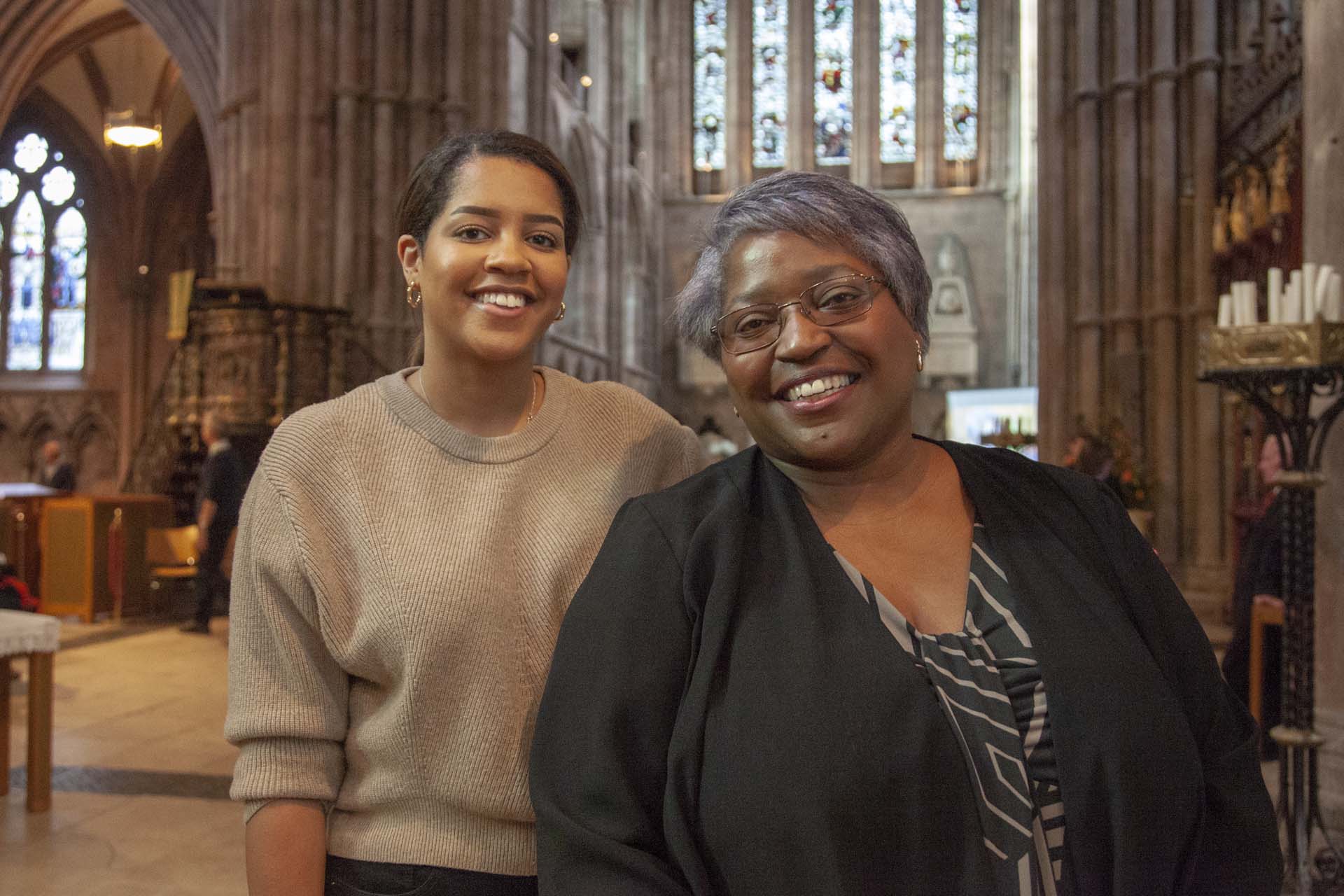 One of the organisers, the Revd Dr Cathy Mark, said: Walking Together was a wonderful opportunity to celebrate the beauty, diversity and creativity across our diocese. In these vulnerable times where discrimination and prejudice persist at every level of society, the Church of England is poised to respond to Gods call to model a radical and transformational welcome to all people. As a diocese, we have much to praise God for, as we engage more fully and generously with our increasingly diverse communities.