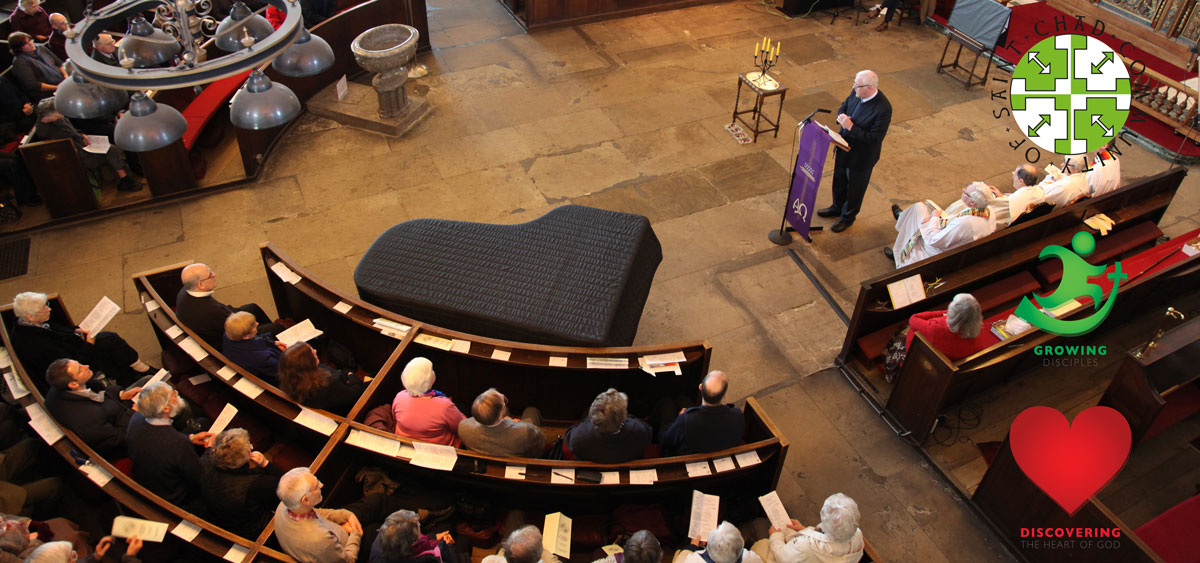 St Chad's Day will again be celebrated this Sunday, 2nd March.
On Saturday, it is the second annual Service of Commitment of the Community of St Chad.
The Service of Commitment and celebration Eucharist is being held on Saturday 1st March, starting at 11.30 at St Chads, Lichfield. There is a pilgrimage at 2, from St Chads Well to the Shrine of St Chad in Lichfield Cathedral. You can find out more here. The Community of St Chad Lent Courses, focusing on discipleship, are available here.
St Chad, the 7th century monk and missionary was the first bishop of Lichfield, who left the distant nation of Northumbria to bring the gospel to the rival nation of Mercia, settling in Lichfield in 669AD.
The Community of Saint Chad is an expression of modern-day monasticism. It has a geographically dispersed membership united by a common commitment to a spiritual lifestyle shaped by five Rhythms of Grace, and by participation in a Spiritual Companionship Group. The Community of Saint Chad welcomes any Christian who longs to grow in depth of discipleship and who is prepared to journey with others in a quest for a life-changing faith.
See and hear more about St Chad and the Community in this video from last year: