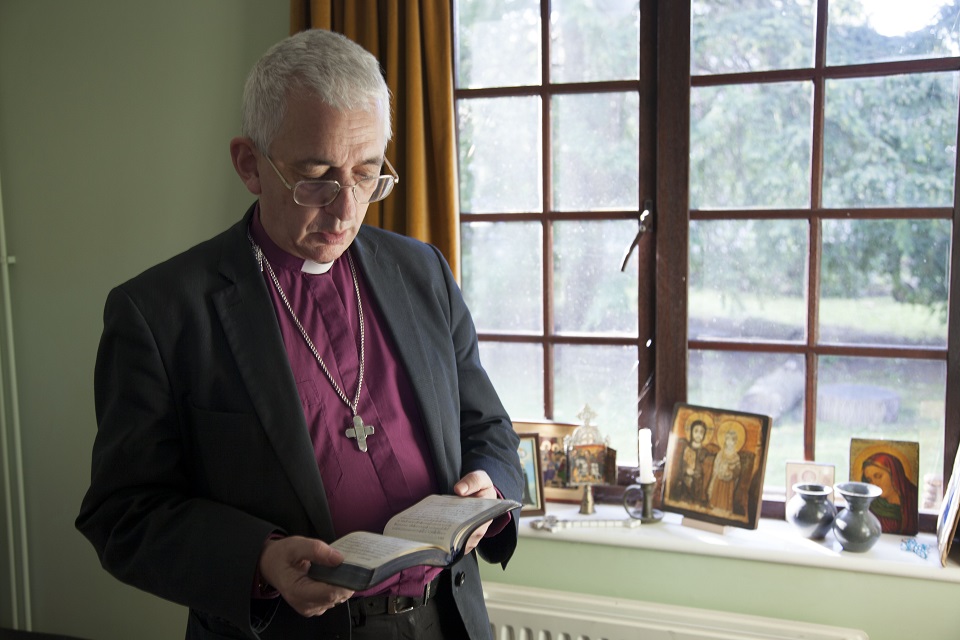 The Bishop of Lichfield, the Right Revd Dr Michael Ipgrave, is setting up a consultation group to provide a safe space for LGBT Christians to share their views and concerns with him.
The group is being established following the recent debate at General Synod on same-sex relationships.
It will include LGBT clergy and lay people from across the Diocese who will meet with Bishop Michael and share their perspectives freely and confidentially.
Bishop Michael (pictured above) spoke about the group during his Presidential Address at Diocesan Synod on Saturday, 11 March.
He said: "Writing after the General Synod debate, the Archbishops called for a radical new Christian inclusion in the Church. They stressed that nobody is a problem, and that all have a contribution to make.
"In the wake of the General Synod debate, I want to pay tribute in particular to the contribution made to the life of our diocese and parishes by gay and lesbian Christians, lay and ordained, and to acknowledge that we need to find a better way for their voices and concerns to be heard.
"To that end, I am planning to establish an LGBT Consultation Group as a safe space for people to meet with me to share perspectives on the experiences of LGBT clergy and laity, on ministry with LGBT people, and on the meaning of radical inclusion. Whatever our views on biblical, ethical and pastoral issues involved, we all need to listen attentively and graciously to all our people."
Diocesan Synod brings together clergy and lay members from all 29 deaneries (local areas made up of parishes) across Lichfield Diocese, which covers Staffordshire, most of Shropshire and the Black Country.
The full text of Bishop Michaels address is here
And you can listen to it below.