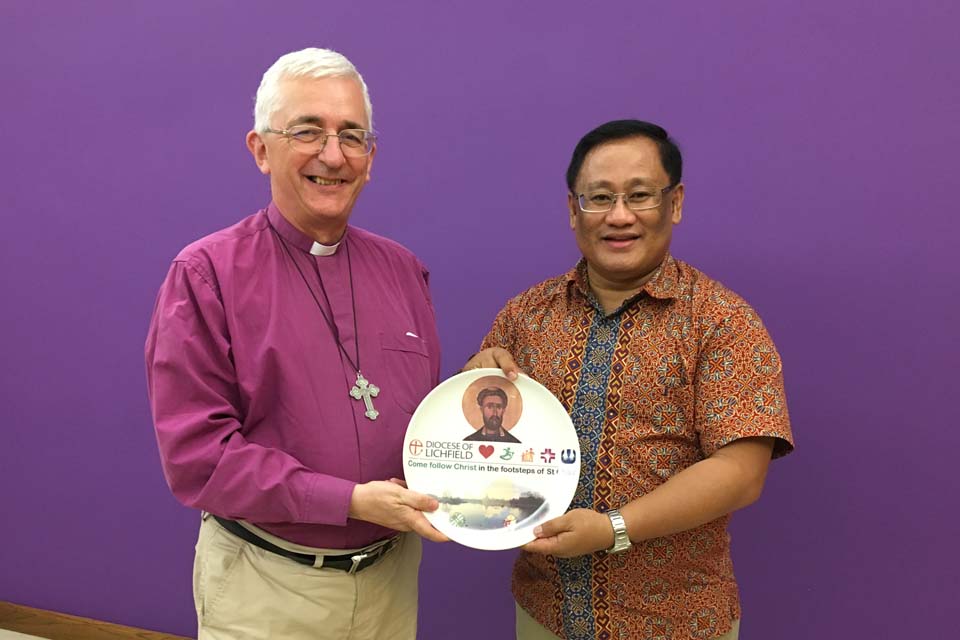 The Dioceses of Lichfield and Sabah have formally renewed their partnership.
The Bishops of Sabah and Lichfield signed the accord a week ago while a group from Lichfield were visiting the Malaysian state.
"Personally and as a Diocese, this visit is very helpful because it helps us to re-establish our friendship and fellowship with the Diocese of Lichfield," said Rt Revd Melter Tais who became bishop of Sabah in 2015. Later in the day, Bishop Michael was the guest preacher at a service of Confirmation at St Andrew's Cathedral in the capital of Sabah, Kota Kinabalu.
"We used to have this link before and I really thank God for this opportunity to have Bishop Michael speak to our people from the word of God," he continued.
"This is my first time to visit Sabah and indeed Malaysia," Bishop Michael told the congregation, "and we rejoice in the bonds of friendship, companionship and prayer that unite us."
Bishop Melter expressed his hope that the dioceses will work together in mission, education and post-theological training for clergy.
"I've been really enthused by the commitment, zeal and the joy in the Gospel of our Anglican brothers and sisters in this part of the world. The excitement has been tangible," said Bishop Michael.
Lichfield Diocese already enjoys missionary partnerships with the Dioceses of Kuching, West Malaysia and Singapore in the same region.
The next formal expression of the partnership is anticipated in July 2018 when, along with other dioceses from South East Asia, representatives from Sabah will be joining a week-long series of events in Lichfield Diocese joining with parishes to focus on discipleship.