A vicar from Shropshire has been appointed as Chaplain to the Queen.
The royal website's Court Circular states:
The Queen has been pleased to appoint the Reverend Patricia Hawkins to be a Chaplain to Her Majesty in succession to the Reverend Canon Kevan McCormack.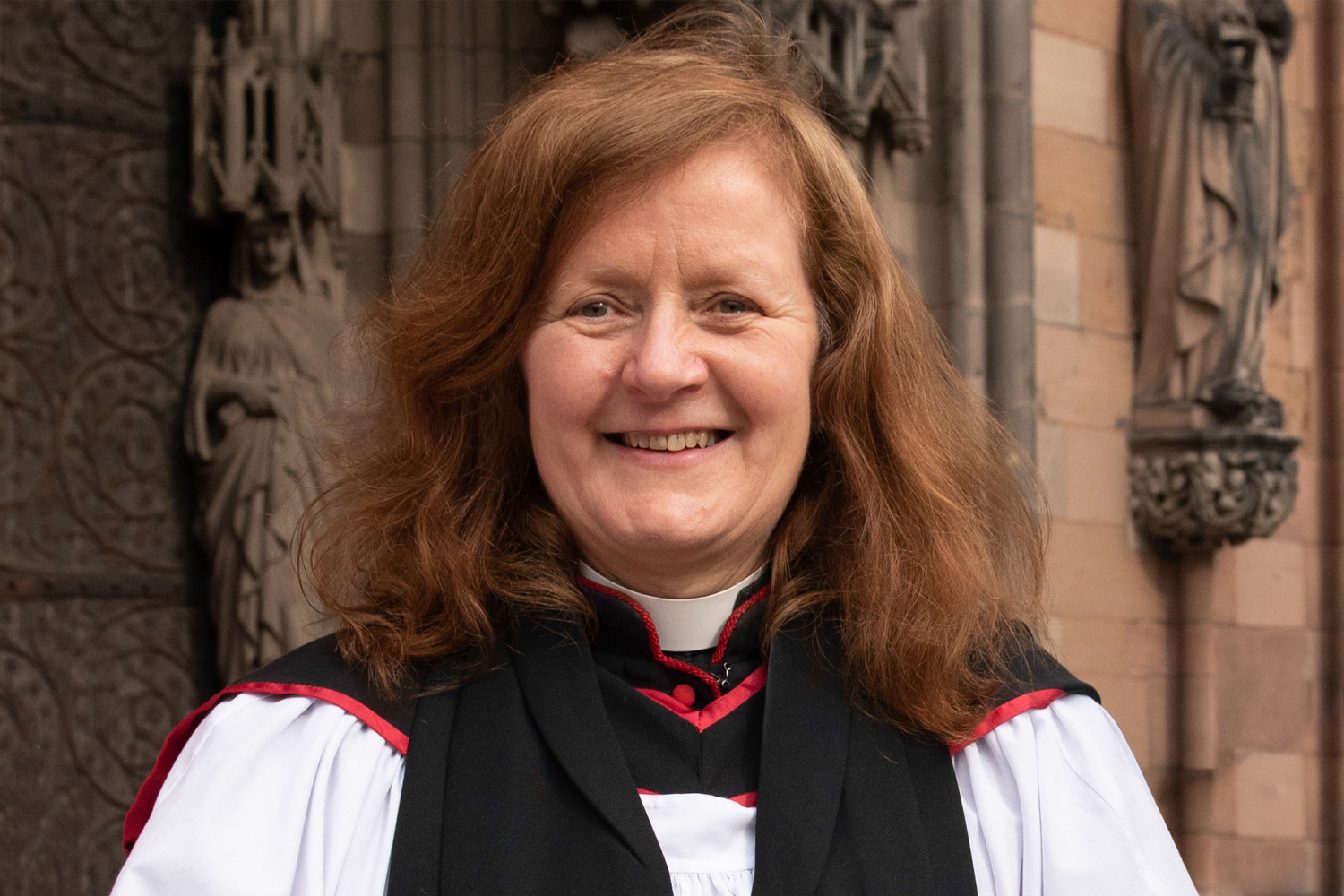 The Revd Pat Hawkins became vicar of Ellesmere in north Shropshire three weeks ago after five years as a member of the clergy team at Lichfield Cathedral. Prior to that she spent ten years in Oxley, Wolverhampton following her curacy in Stafford, making her one of the few clergy to have ministered in all three episcopal areas in this diocese.
It's an honorary appointment, by the Queen, on the recommendation of the Bishop of Carlisle, who has overall responsibility for royal chaplains.
She says:
I had a mysterious email in January, asking if I'd be free to talk to the bishop of Carlisle 'on a pleasant matter'.

My name had been put forward first of all by Bishop Michael.

The thirty-six chaplains in England preach on a rota basis at St James' Palace – and there is also an invitation to a Buckingham Palace Garden Party. Royal chaplains are entitled to wear a scarlet cassock. I was absolutely stunned when I received the initial phone-call from Bishop James and thrilled and proud when the letter arrived from Buckingham Palace. It is an immense honour to be recognised in this way, and I am extremely excited, and also a bit nervous, at meeting her Majesty in person, when I go to my first garden party in May.
The Bishop of Lichfield, Rt Revd Dr Michael Ipgrave who nominated her says:
I was asked for a nomination and Pat immediately sprang to mind as someone well-suited and deserving of the role. I have regularly been blessed by her ministry as a priest while attending daily worship at the cathedral and at other occasions and impressed by her great commitment to prayer and pastoral care.
Pat will be formally presented to her Majesty at Buckingham Palace in May.
Photo: Lichfield Cathedral