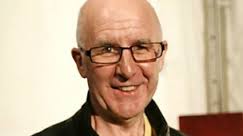 "Re-enchanting Christianity" is the subject of a lecture by Revd Dave Tomlinson at 10.00 on Monday 3rd February at the University of Wolverhampton.
Dave Tomlinson is the vicar of St Luke, West Holloway in North London where he has served for fourteen years. Before that, he was a national leader in the House Church movement with responsibility for over 50 churches.
In the 1990s, he and his wife Pat led 'Holy Joes', a church in a pub in South London which catered for disaffected churchgoers and the unchurched. Dave is a regular contributor at the Greenbelt festival and travels widely as a speaker and preacher. He is the author of several books includingThe Postevangelical, Re-Enchanting Christianity, and How To Be A Bad Christian And A Better Human Being.
The Bishop of Wolverhampton's Area Lecture is aimed at clergy but may also be of great interest to lay people. The programme is available here and bookingsmust be in before January 20th.