Share a prayer through dementia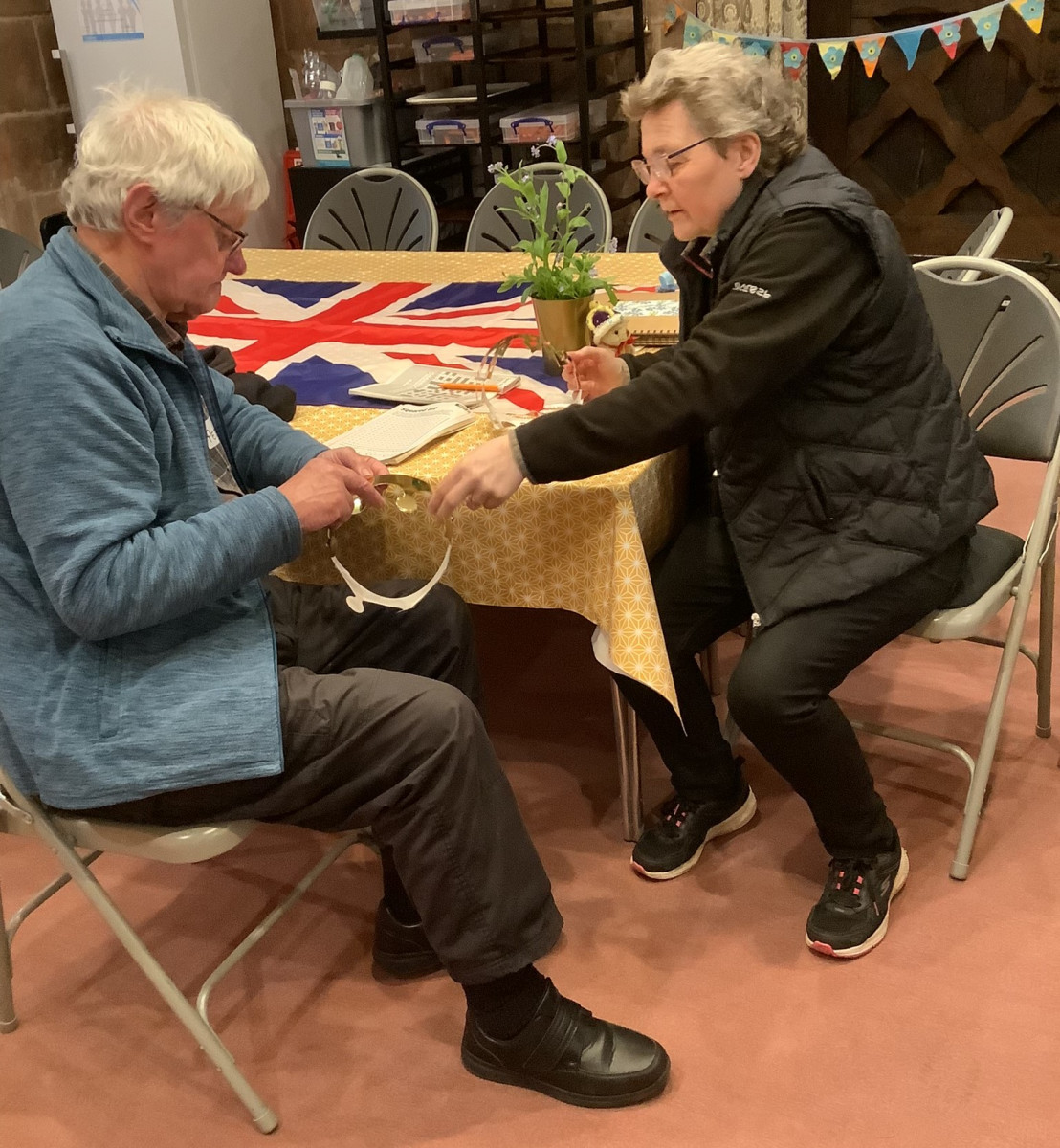 This prayer comes from South Staffs: Di Holt is a Reader at St Luke's Church, Cannock.
Di's life has changed significantly over the three years since her husband Peter was diagnosed with dementia. Pre-pandemic, Di was working full-time in Finance and she would keep in touch with Peter during the working day, just to check that his day was on track. At that stage, Di could manage things with good planning and organisation. But then, aftere a period working from home, she could see clearly how life was beginning to change for Peter, taking the chance of early retirement when the opportunity arose.
Di's very aware of the changed landscape, over the years. In the past, Di and Peter would have been out on motorbikes together. At a recent church group for people affected by dementia, Di and Peter happily worked together making Coronation crowns – something Peter would never have joined in with, even a year ago.
Now, it's not quite so easy to plan or to be definite about discerning what needs to be done. It's more important to take each day as it comes: "We don't know where we're going, but we're here – and we're afloat! We wake up and see what the day brings and what God gives us today. It's not a particularly comfortable place to be, but it's a place of trust."
So Di's prayer, these days, is about connecting with God in the now. It's optimistic, giving voice to her Christian hope – hope that endures, despite the challenges, despite everything: "Within our changing landscape, prayer is an anchor."
And Di's prayer is a "prayer from us", from both Di and Peter. "It's not his dementia, it's ours: we're in it together, 'in sickness and in health'". So this prayer is a shared prayer, a prayer to return to and pray from the heart, woven in to the everyday living out of Di and Peter's marriage vows.
God of the heart and of mind,
you know us completely;
though memory fades
your spirit dwells within us.
You are present in the glimpses of hope, and
with us in the joy and uncertainty of new seasons.
In the sadness and the loss
your steadfast love enfolds us;
your faithfulness endures 'til journey's end
where you have prepared a place for us.
Give us your peace and help us grow
in your likeness each and every day
through the grace of your Son our Saviour,
Jesus Christ our Lord.
Amen
Please do pray and share this prayer - and each of our Diocese of Lichfield three prayers for Dementia Actions Week. And look out for blogs sharing the story of the other two prayers. Further prayers from the Share a Prayer through Dementia initiative are available to be used in Dementia Action Week or other times.
For more on our Diocese of Lichfield Dementia-Friendly Churches Network, contact Sarah Thorpe on sarah.thorpe@lichfield.anglican.org or 0798 224 8949.