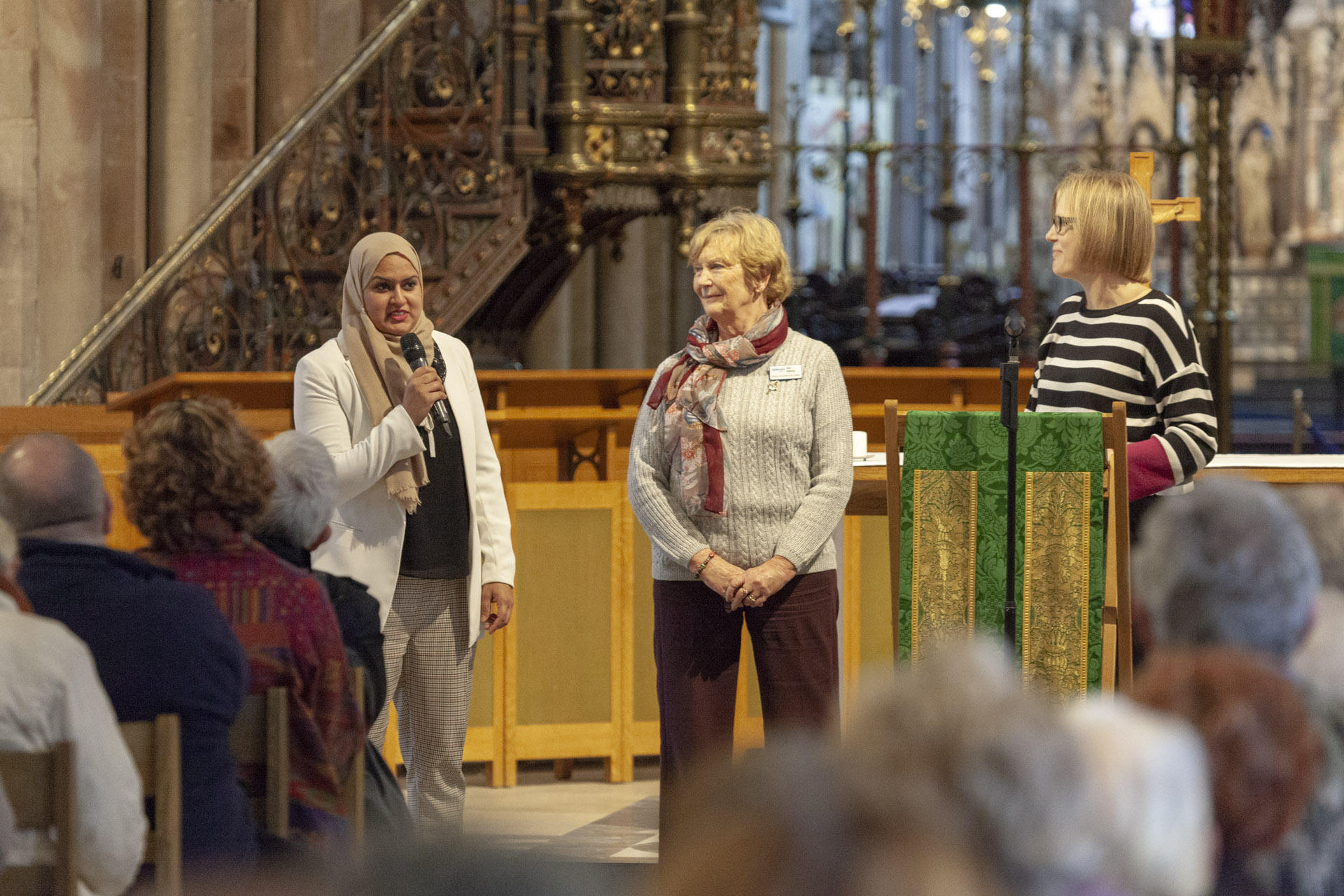 The rich opportunities and challenges offered by a multi-faith society were the subject of this years Selwyn Lecture at Lichfield Cathedral.
Christian-Muslim relations are of immense significance globally, nationally and locally, said the Bishop of Lichfield, the Right Revd Dr Michael Ipgrave as he welcomed people from across the Diocese to the annual event.
Examining Faith, Politics And The Challenges Of Religious Pluralism, the guest speakers were Radio 4 Thought For The Day contributor Mona Siddiqui, Professor of Islamic and Interreligious Studies at the University of Edinburgh, and Dr Joshua Ralston, Lecturer in Muslim-Christian Relations at the same university.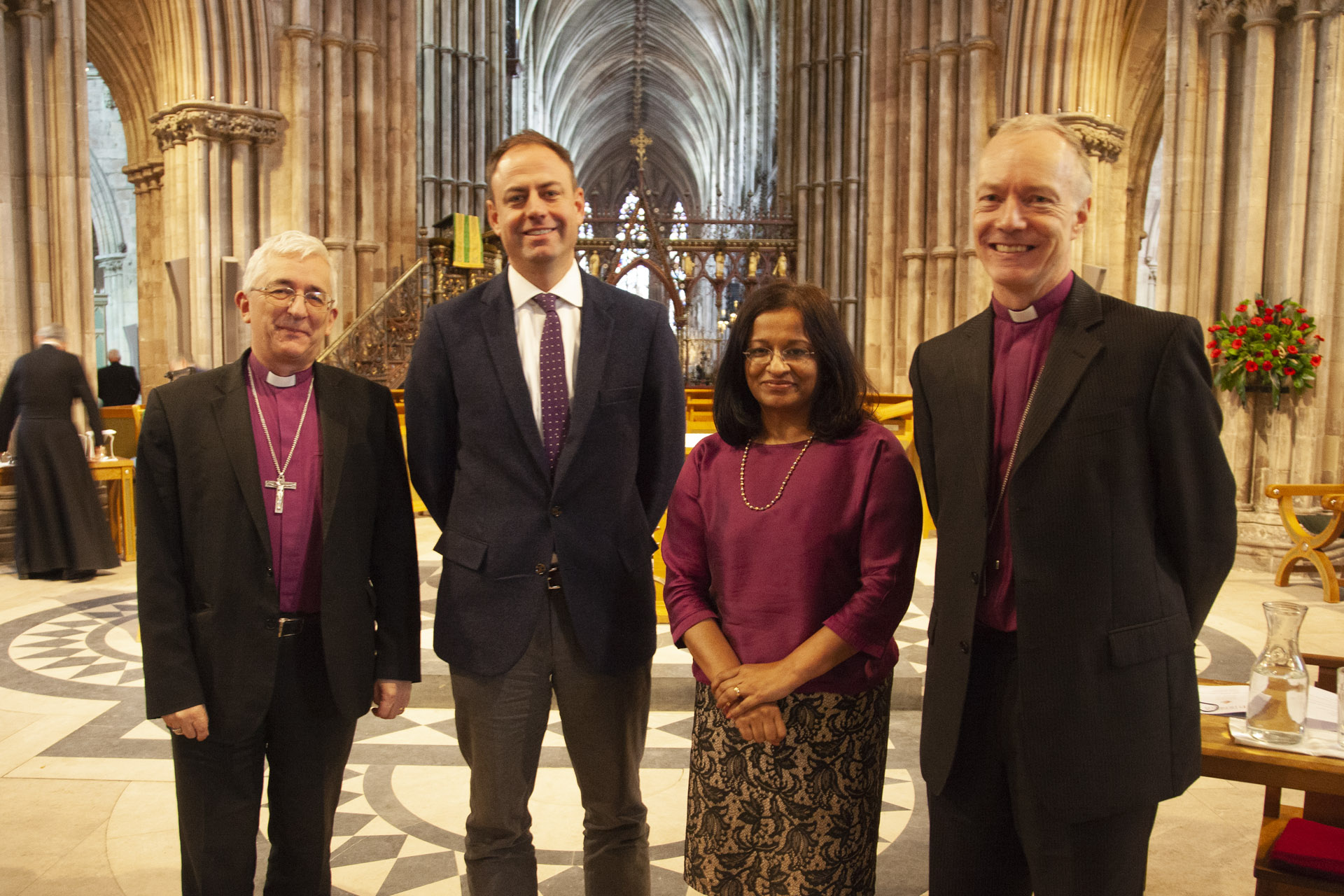 During debate chaired by the Bishop of Wolverhampton, the Right Revd Clive Gregory, questions about engaging young people, religious conversion, the significance of Jesus death and resurrection and other subjects were discussed.
There were also a series of brief talks by Christians and Muslims from Walsall, Stoke-on-Trent and Wolverhampton about how they are working side-by-side to make a difference in local communities in Lichfield Diocese. This included reflections from a womens interfaith group in Wolverhampton run by the Near Neighbours project (main picture) and how St Gabriels Church is supporting Aisha Mosques foodbank in Walsall. The importance of eating and laughing together was also a repeated theme.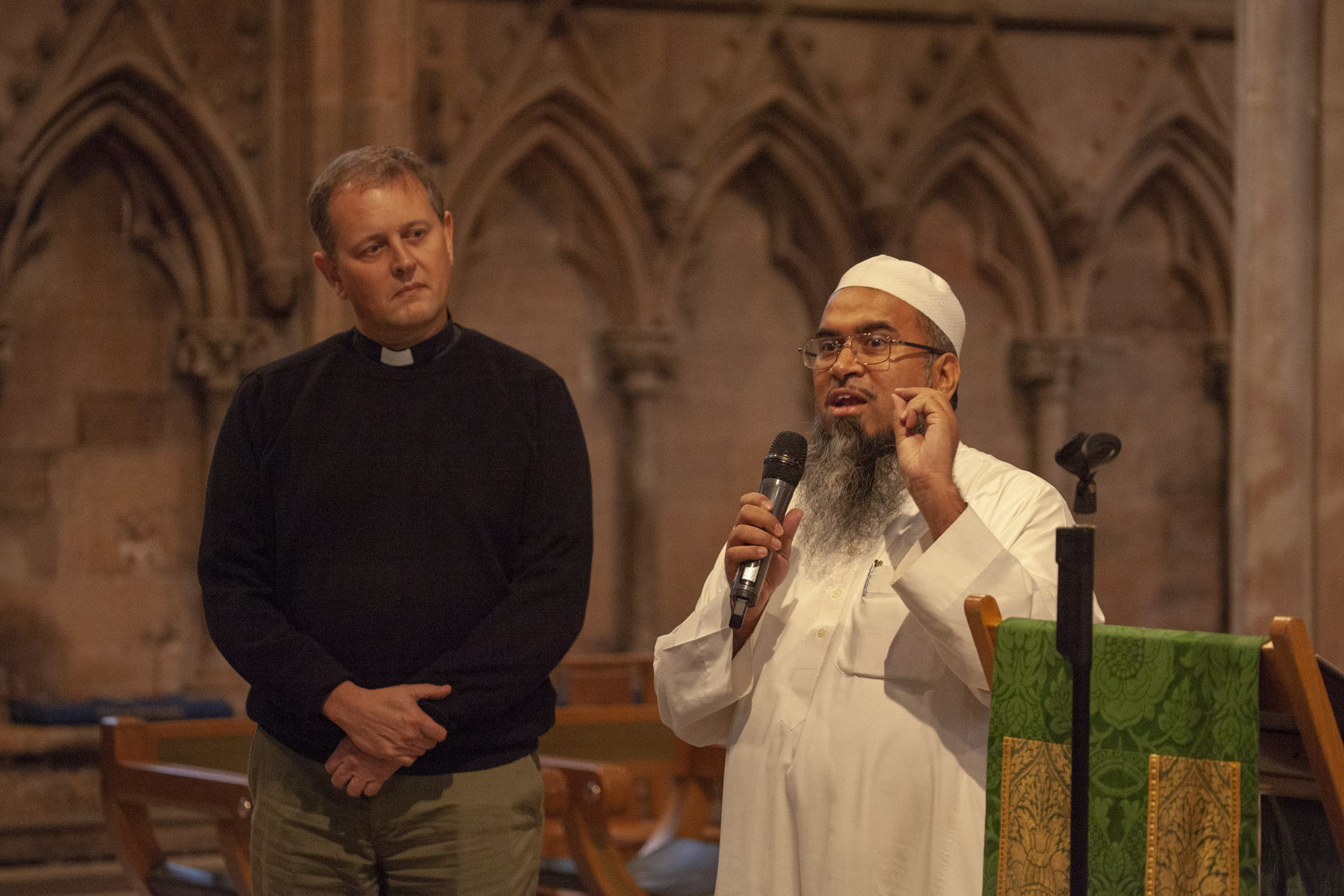 Mona, a Muslim, talked about the need for people to be engaged with those around them. All dialogue demands we set aside something of ourselves to be challenged and unsettled, she said. Radicalism says our home is elsewhere. But this is our home….Our neighbours are all our family and potentially our friends.
Joshua, an American Presbyterian Christian, talked about how fruitful inter-faith relations challenged people to be more devoted to their religion rather than water it down. The invitation of inter-religious engagement is to be deeply particular about who we are. But that is to be a particularity that is marked by open-handedness. We are not the centre of the story. God has invited us into a story much bigger than our own.
More pictures can be seen on our Flickr account.