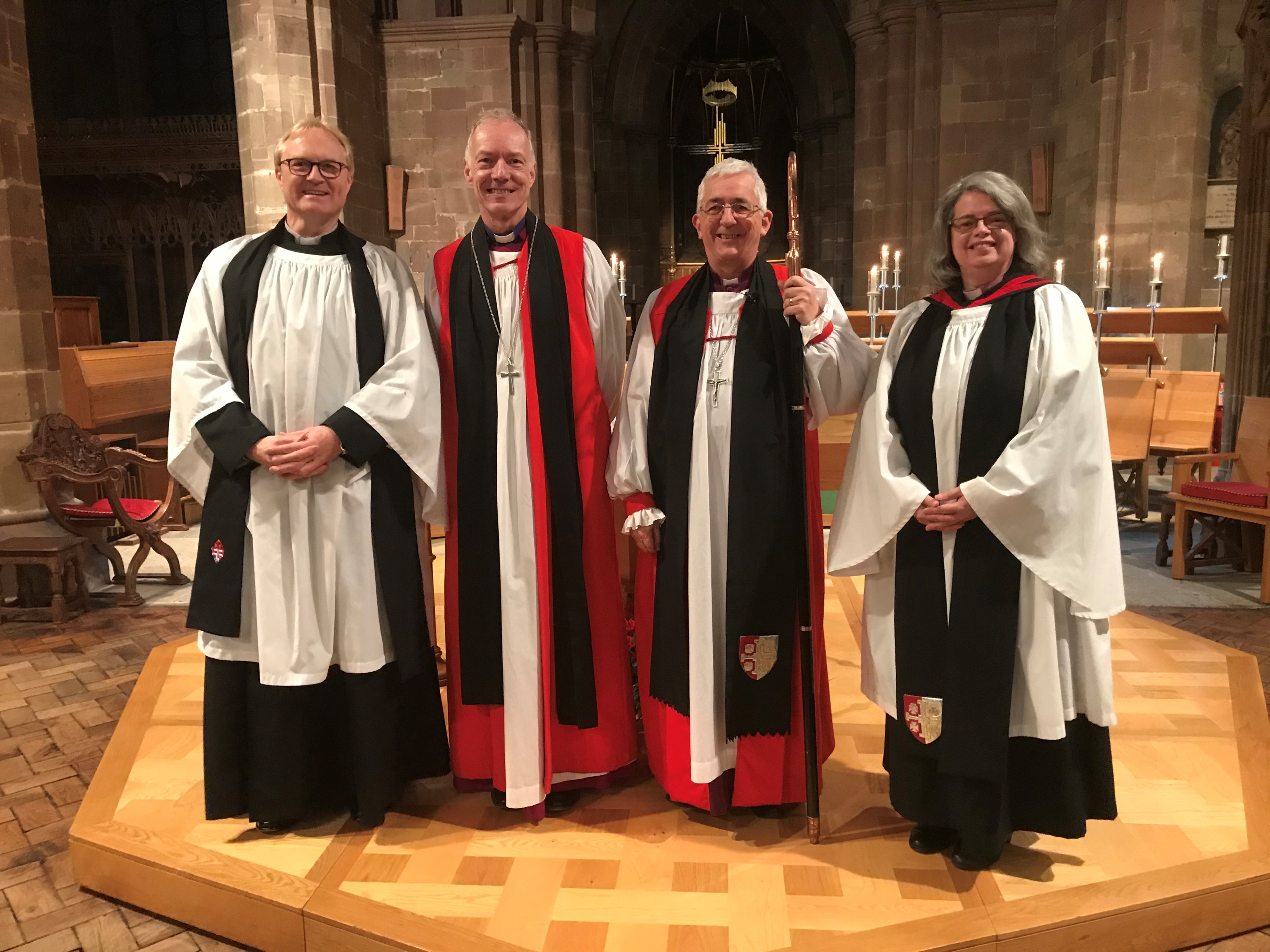 The new episcopal team for the Wolverhampton area was commissioned at a special service in the city.
The Venerable Sue Weller and the Venerable Julian Francis were both officially welcomed into their new roles at Sunday's event at St Peter's Collegiate Church in Wolverhampton.
Sue, the former Archdeacon of Walsall, will serve as the new Archdeacon Missioner in the Diocese of Lichfield, a role which combines the responsibilities of Archdeacon of Lichfield with a role as Missioner across the diocese and an attachment at Lichfield Cathedral. Meanwhile, Julian returns to the diocese from neighbouring Birmingham Diocese as the new Archdeacon of Walsall.
Working with the Bishop of Wolverhampton, the Rt Revd Clive Gregory, the archdeacons have responsibility for churches across the areas of Lichfield, Tamorth, Rugeley, Penkridge and a large part of South Staffordshire and the Black Country, including Walsall, Wolverhampton and West Bromwich.
Bishop Clive said: "It's an exciting time within the Wolverhampton Episcopal Area with the appointment of two new Archdeacons in quick succession. Archdeacons Sue and Julian both bring great personal qualities and varied previous experience to their roles, and I am sure they will soon endear themselves to the parishes, fresh expressions and chaplaincies within their archdeaconries. Sue's additional focus as Archdeacon Missioner working with the Cathedral and Mission Team, will also enrich the whole Episcopal Area as we seek to progress our diocesan priorities of discipleship, vocation and evangelism."
Pictured: Julian and Sue are welcomed by Bishop Clive (left centre) and the Bishop of Lichfield, the Rt Revd Dr Michael Ipgrave (right centre).