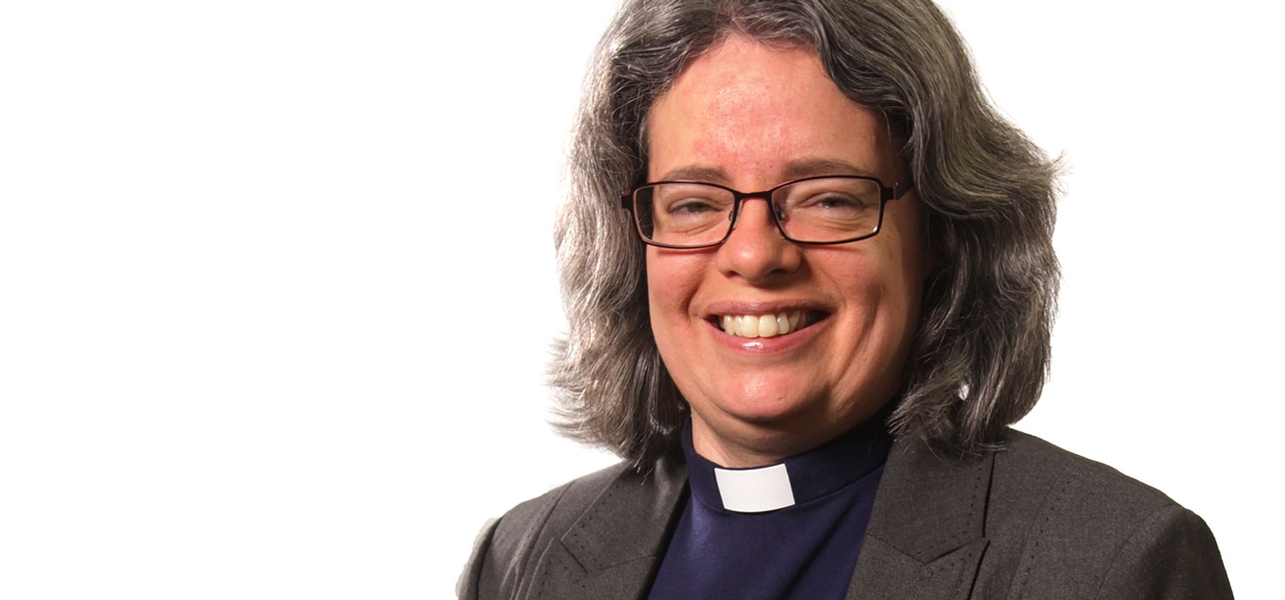 The Revd Dr Susan Weller has been appointed Archdeacon of Walsall by the Rt Revd Jonathan Gledhill, Bishop of Lichfield.
Bishop Jonathan says I am delighted to welcome Dr Sue Weller on to the Bishops Staff Team. She combines fourteen years of parochial experience in this diocese with six in Brazil. Shes particularly gifted in helping struggling parishes and interim ministry - the period between permanent vicars or a change in clergy deployment. There are few of us who combine so many of these important gifts. She will be a great asset to the people of the Walsall area.
Sue will be Collated as Archdeacon of Walsall on January 11th, 2015, at Lichfield Cathedral.
She says: I am excited by the challenge of serving as Archdeacon. I hope people will find me approachable, a good listener, someone who seeks to see all sides and gives an informed Godly response.
Profile: Dr Sue Weller
I grew up in East Yorkshire. I did a Botany and Zoology degree at Leeds University, followed by a PhD in Metal pollution from anti-fouling paint. The PhD was joint with Liverpool University and the Marine Biological Association in Plymouth. After university, I was offered a contract in Plymouth developing ways to monitor metal pollution in rivers.
The scientific world is very competitive. About halfway through that contract, I was getting to the point of either spending more time in the lab or devoting more time to the small group in the church I was leading. Three people, on two consecutive days told me they thought I was ready for ordination. I sat on that for 6 months!
Ive always said I will finish what I commit to, so I completed the contract in Plymouth. I then became pastoral assistant at College of St Mark and St John for the few months before beginning training. Thats where I preached my first sermon. I remember it struck me I was used to presentations at big scientific conferences but preaching, that can change somebodys life. The weight of responsibility hit me.
I was selected before the vote for women to be priested. I was the only three-year female student at Wycliffe Hall, Oxford. For our long summer placement it was College Policy that all the single students are being sent to Staffordshire. I was offered a curacy on the outskirts of Stoke-on-Trent (Caverswall, Weston Coyney and Dilhorne). I met David on silent ordination retreat, we married and I moved to Wolverhampton whilst still completing the curacy. After our daughter was born, we moved to Tamworth and I became assistant minister at Holy Trinity, Wilnecote. Prayer became the bedrock of my ministry, from praise and thanksgiving to praying for protection and discernment.
The next move was a big one Christ Church in Rio de Janeiro. David was born in Zimbabwe so we had always anticipated being overseas at some point we expected Africa but Rio came along, and we were there 6 years. It is a church directly responsible to the Archbishop of Canterbury, bringing people together from every denomination, showing we can all work and worship together. It was not the easiest place to live, with real extremes of wealth and poverty, yet seeing the depth of faith in the most difficult of situations. The importance of taking every opportunity with clear and relevant biblical teaching stood out, never knowing when another family would be sent to their next posting somewhere else in the world.
I came back to St Augustine and St Chads in Wednesfield, and the last six months Ive been at All Saints Darlaston and All Saints Moxley.
I hope I bring experience from working in lots of different parishes, and a commitment to bring together the parish and diocesan view. From my scientific background, Im someone who thinks things through, looks at the detail and brings different strands together to find solutions. I hope people will find me approachable, a good listener, someone who seeks to see all sides and gives an informed Godly response.