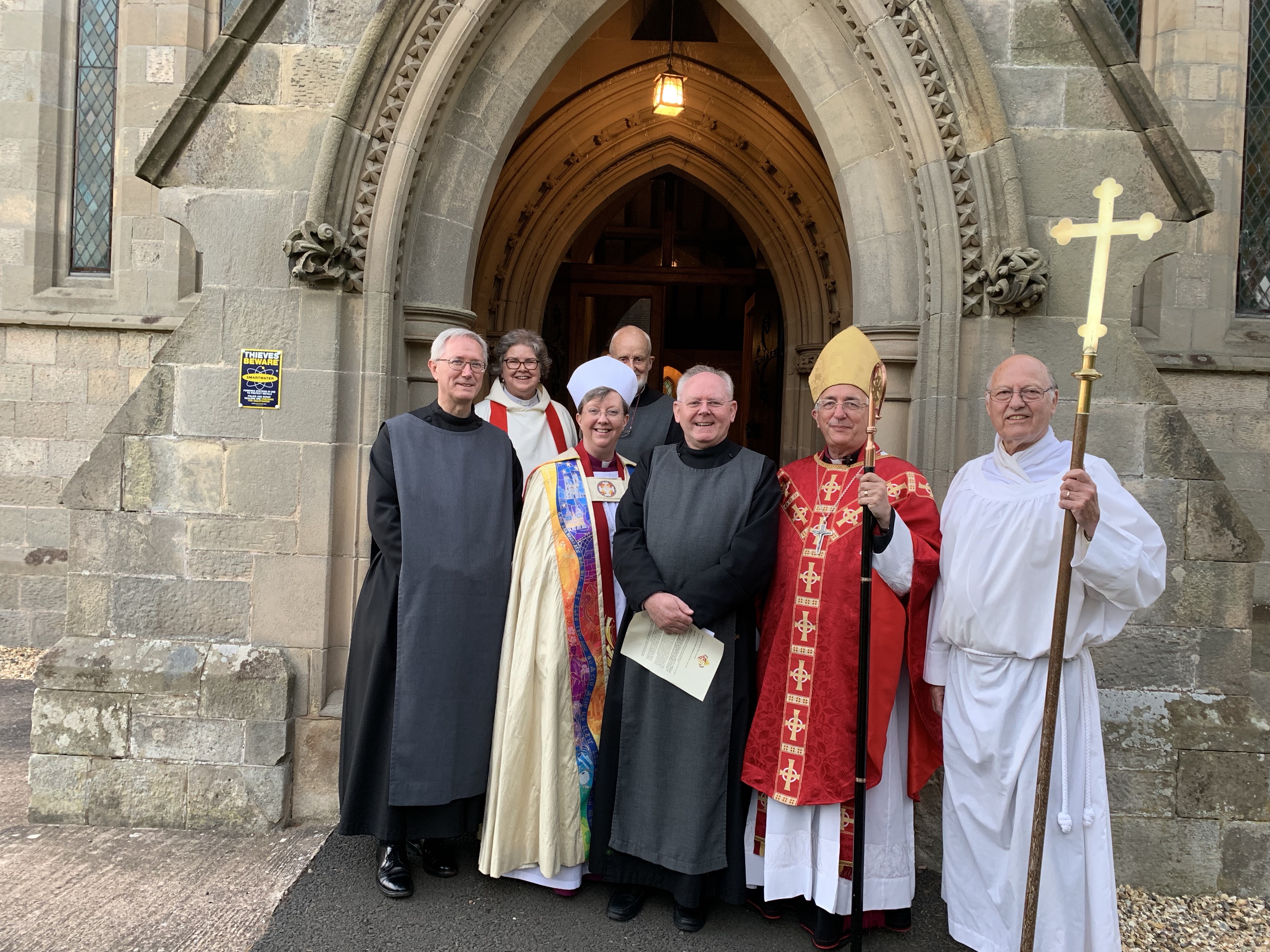 An Anglican monk is forming a unique relationship between monastic and parish life with a new role Shropshire.
Father Peter Allan is setting into the rhythm of religious life in the Severn Loop parishes, home to seven churches to the north and west of Shrewsbury near the Welsh border. Peter is a brother in the monastic Community of the Resurrection at Mirfield, Yorkshire, and served as the principal of the Anglican theological college there until he stepped down from the role this summer.
Peter (68), who was also a lecturer in moral theology and liturgical music at Mirfield, said: After nearly 40 years as a brother in the monastic Community of the Resurrection at Mirfield, I find myself (somewhat to my surprise!) in the Severn Loop parishes. For most of my monastic life I have had two responsibilities: teaching in the theological college and looking after the Communitys liturgical music. This has made for a very full and busy life though sustained throughout by the monastic disciplines of silence and prayer.
"Perhaps ironically, one of the great joys of life in a Shropshire Vicarage is the solitude and the stillness! Praying the monastic office daily (mostly at much the same time as the Community at Mirfield) makes for a real continuity of experience, and celebrating the Eucharist with the different congregations in the parishes has been a joy.
He was licensed by the Bishop of Lichfield, the Rt Revd Dr Michael Ipgrave, as Assistant Priest in the Severn Loop at a special service at Holy Trinity Leaton. He will serve the benefices of Bicton, Montford with Shrawardine and Fitz and Leaton and Albrighton with Battlefield.
Bishop Michael said: We are not only welcoming a prayerful priest but a noted theologian. Fr Peters depth of spirituality and monastic experience will enrichen the life of the Severn Loop parishes and be a blessing to the wider Church in our diocese.
The Bishop of Shrewsbury, the Rt Revd Sarah Bullock, said: "I first met Fr Peter at Mirfield and was blessed by his warm welcome, prayerful support and generous hospitality. He brings these gifts as a follower of Christ, alongside his theological wisdom and depth of spirituality. I really look forward to working together."
The Revd Mary-Lou Toop, Priest-in-Charge in the Severn Loop, added: With Fr Peters appointment to Severn Loop, an exciting new relationship is being created between our parishes and the Community of the Resurrection. I am delighted to welcome Peter as a colleague as we work together to serve our parishes.
Pictured: Peter Allan (centre) with Bishop Sarah and Bishop Michael at his licensing.