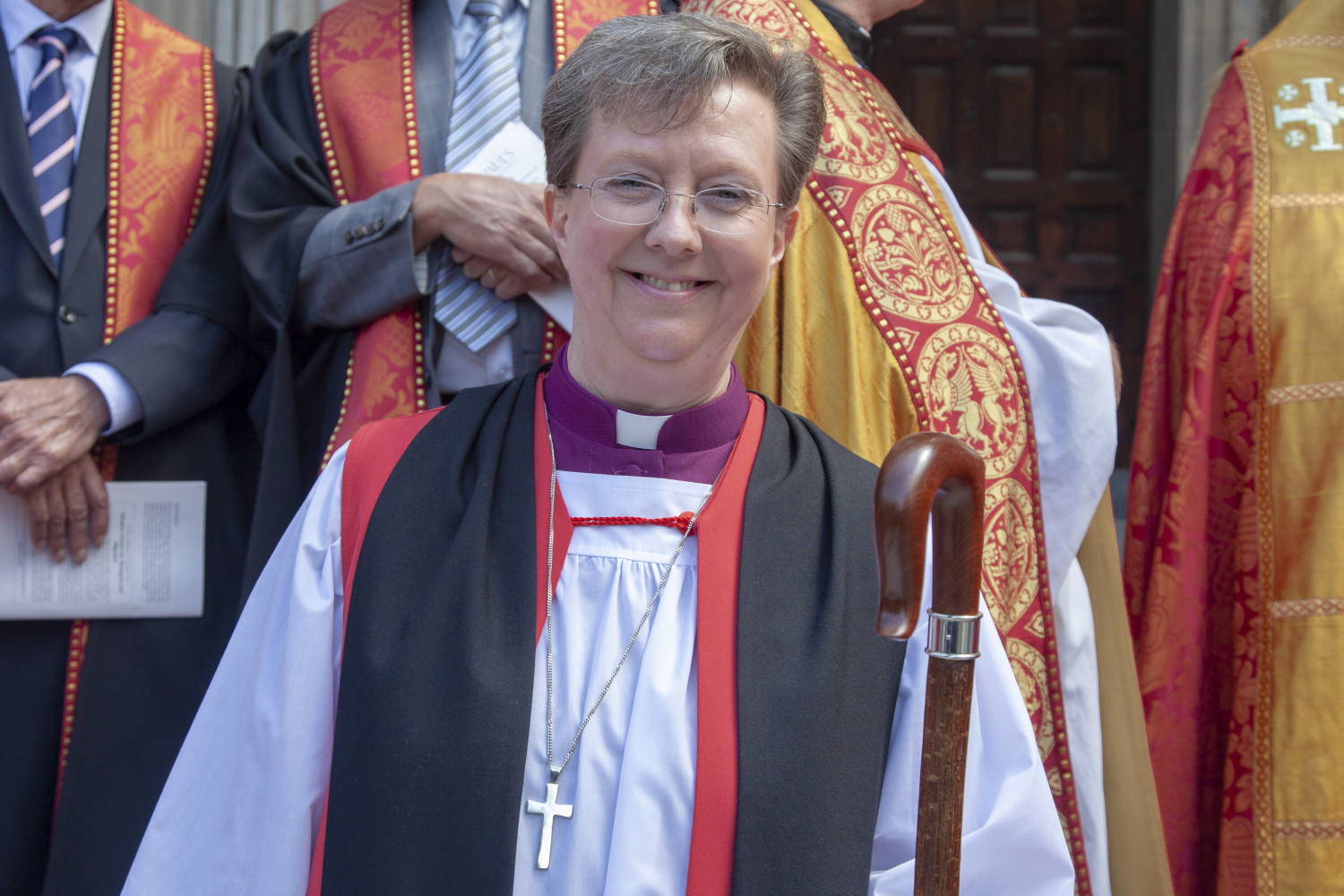 The Bishop of Shrewsbury, the Rt Revd Sarah Bullock, reflects on the recent floods in Shropshire:
Over the past few weeks we have suffered serious flooding in places across Shropshire. I have seen this first hand, particularly in Shrewsbury, where the rising River Severn has flooded homes, shops, businesses, community facilities, schools and places of worship.
The forces of nature are powerful and we need to do our best to be vigilant and prepared. We are greatly helped by those with knowledge and expertise in being able to forecast upcoming weather patterns, those who work hard on our behalf to manage flood risk and to alleviate the effects of flooding. There are countless people across our communities, including many members of our congregations, working to give assistance and support to one another, helping to move sand bags, caring for neighbours, providing emergency accommodation and food, rescuing domestic animals and livestock, keeping us safe and caring for our needs. I am sure that we all give thanks for this.
In our churches prayers are being said every day for our communities and people from our congregations are showing practical and prayerful care for those around them. In the Bible we hear these words:
'Many waters cannot quench love;
rivers cannot wash it away.'
(Song of Songs 8:7)
The writer speaks of the love between God and his people. We are reminded that nothing can separate us from God's love and we are encouraged to recognise that love lived out by those around us in word and action. Bishop Michael and I continue to hold you all in our prayers and ask that you might also pray for each other and our communities.
Compassionate God, source of all comfort,
we pray for communities where lives have been
devastated by storm and flood.
Bring them comfort, we pray.
Protect the vulnerable.
Strengthen the weak.
Keep at bay the spread of disease.
Bless those working to keep individuals and communities safe.
For we ask this in Jesus name,
Amen.
+ Sarah