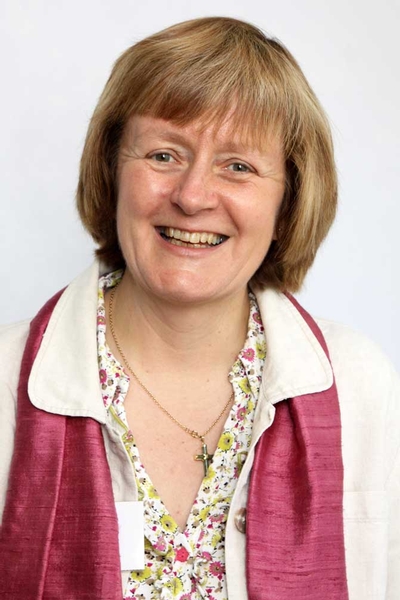 Lichfield Cathedral has appointed a new Canon for Pastoral Development and Mission.
The Revd Prebendary Patricia (Pat) Hawkins is currently a vicar of Oxley and also Area Dean of the Wulfrun Deanery at the southern end of this diocese. She is also a member of General Synod.
A history graduate from Oxford University, Pat is a qualified social worker and spent thirteen years as a Franciscan Sister. A call to priesthood and subsequent training for ministry at St Stephens House, Oxford brought her to the Lichfield Diocese in 2001 when she began her ministry in Stafford.
The Very Revd Adrian Dorber, Dean of Lichfield, says: This is a newly configured role at the Cathedral which we hope will further strengthen pastoral care for worshippers, visitors, volunteers and staff.
Pat is joining us at an exciting time and will play a key role as we move forward with our strategic vision for the next ten years. We look forward to welcoming her to Lichfield soon.
The appointment completes the team of residentiary canons following a realignment of responsibilities in which Canon Anthony Moore became Vice-Dean and Canon for Liturgy and Formation which the Dean, the Very Revd Adrian Dorber described in this audio interview last month.
She will be installed at the Cathedral on Sunday 5th October at 3.30pm during Evensong.