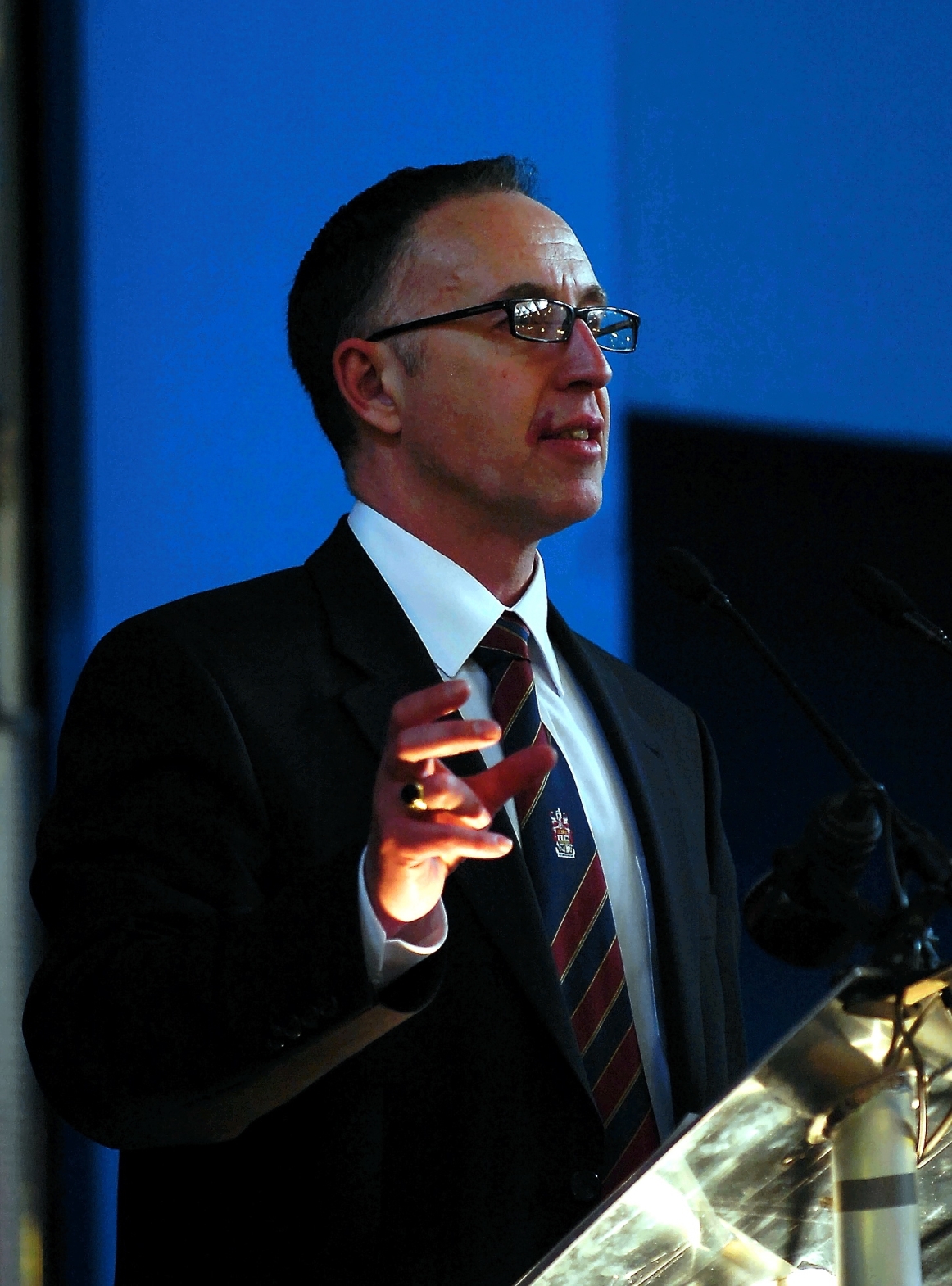 The Bishop of Lichfield, the Right Revd Dr Michael Ipgrave, has appointed Lloyd Cooke as the new Chairman of Lichfield Cathedral Council.
The Council provides oversight and support to the Cathedral Chapter, which is responsible for the daily life of the cathedral. Lloyd, the Chief Executive of Christian charity Saltbox, takes over from outgoing Chair Simon Tonking.
Bishop Michael said: Lloyd has built up valuable skills and experience while working as a leader across different sectors which Im sure will prove useful in his new role with the Cathedral Council. Lloyd follows an excellent Chairman in Simon Tonking whose commitment and contribution to the life of the cathedral over many years are much appreciated.
The Dean of Lichfield, the Very Reverend Adrian Dorber, said: The Cathedral Chapter warmly welcomes Lloyd to his new role and looks forward to working with him and the newly constituted Council as it starts its new four year term. The role of the Council is to provide a critical friend to the Cathedral Chapter and a body of expertise drawn from the ecumenical, political, social, civic and business life of the region and Diocese. We would like to thank Simon for his diligence and guidance over the past years; we wish him well for the future.
Lloyd said: I am deeply honoured to have been asked to become the new chair of the Lichfield Cathedral Council and to follow in the eminentfootsteps of Simon Tonking. My hope is that the Council will continue to provide wise support and scrutiny for the vitally important work and ministry provided at the Cathedral.
As well as being the Chief Executive of Saltbox - a Stoke-on-Trent charity that provides support for local Churches, Christian ministries and faith groups - for 20 years, Lloyd is a fully accredited Methodist Lay Preacher and worships at the Potters Church (Methodist) in Stoke-on-Trent where he is a member of Church Leadership Team and chairs the Church Council.
He is also a national advisor for the Cinnamon Network and for the Evangelical Alliances Gather Network. Lloyd is married to Niki and they have a daughter, Holly. He is a life-long Stoke City fan and believes that God answers prayer!