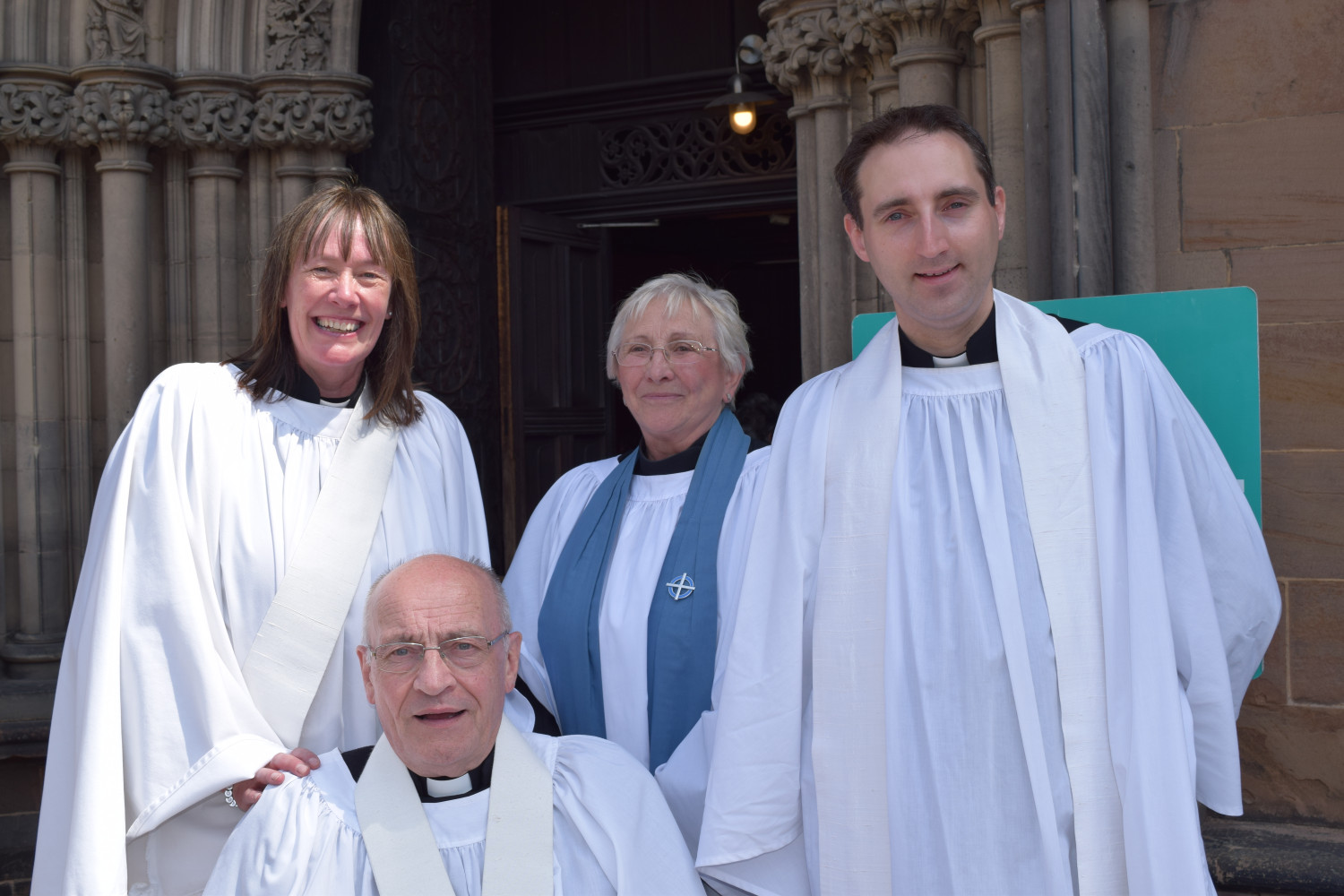 The Revd Stewart Tyler - who inspired people nationwide with his dedication to service in the face of Motor Neurone Disease - has died aged 76.
Following a career in engineering, Stewart was ordained just before his 70th birthday. He served as an Ordained Local Minister (OLM) in the Mease Valley benefice, in East Staffordshire, with great energy.
Stewart, who lived in Chilcote with his wife Jackie and had two daughters, Nicola and Caroline, was diagnosed with Motor Neurone Disease three years ago but continued with great courage in active ministry until the end, preaching and presiding over services from his wheelchair, assisted by Jackie, a Reader.
He featured in a moving video on the diocese's Ex-Cluded Facebook page last summer called 'Being a priest when your body works only from the neck up'. This led to him appearing on BBC Radio 4 in a service celebrating the witness of people with disabilities.
Stewart said: "We are all charged by our Lord to use our gifts and talents in His service, and these can come in many guises. I thank God that I have been given the opportunity to use this disability in His name, and pray for all who are being excluded from His service. God creates, he loves and calls every one of us, just as we are."
In recognition of his inspirational ministry and service Stewart was awarded the Royal Maundy by The Queen earlier this month.
The Bishop of Wolverhampton, the Rt Revd Clive Gregory, said: "Stewart's years of ordained ministry were few but the impact of them was incalculable. As his body gradually failed him, his witness grew stronger, his preaching more powerful, his faith more compelling. He lived out his calling with translucent devotion and immeasurable courage. Jackie has been alongside him throughout, caring, supporting, sharing ministry, and helping to enable Stewart to continue to offer his priesthood. Our prayers and love go out to her, the family and the church family of the Mease Valley."
Pictured (from left): The Revd Nicky Busby, Stewart, Jackie and the Revd John Grice, all from the Mease Valley Team.