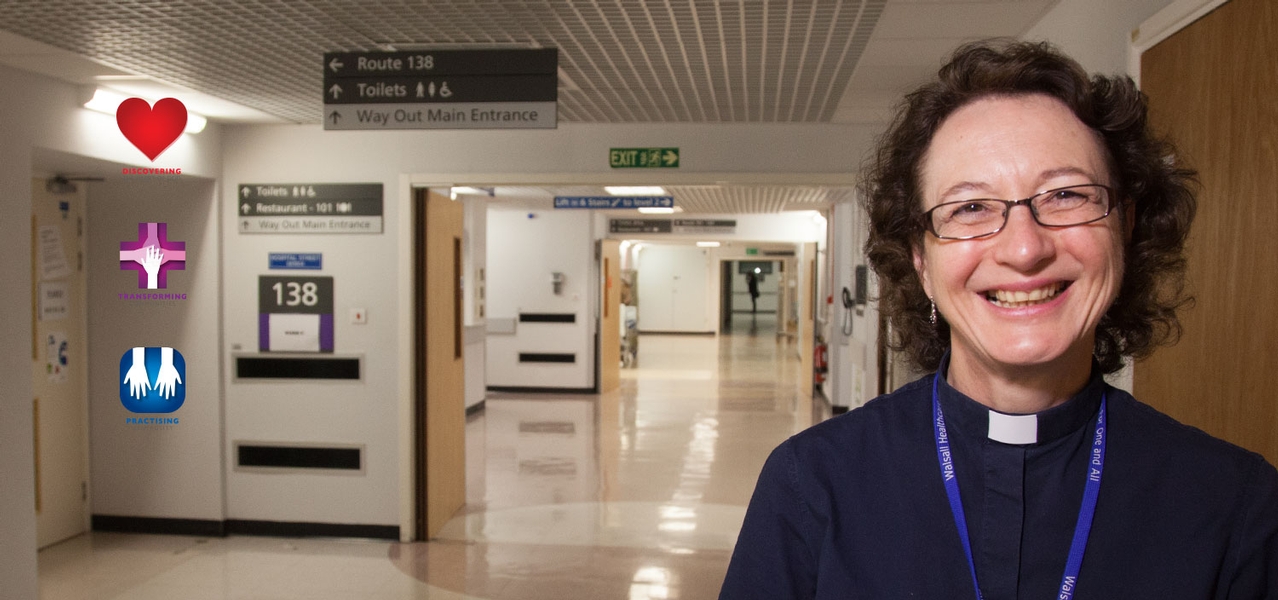 The Bishop of Lichfield has today announced the names of six diocesan clergy who will be honoured with the title Prebendary.
Traditionally, the title Prebendary was often awarded to key members of the diocesan staff, but I decided when I arrived that it was parish clergy who needed this appreciation the most those of us with diocesan ministries already have our own privilege says Bishop Jonathan.
But over time, we have come to realise that this misses another important group of clergy: those who minister not in parishes, but in other settings. Hospital chaplains and their colleagues in prisons and schools are daily wrestling with the key questions where the rubber hits the road and offering support and care to patients, students, inmates and staff.
So Im delighted that Alison is to be appointed Prebendary of Pipa Minor. She has a great deal of experience working in hospital chaplaincy.
Its a privilege on behalf of all my chaplaincy colleagues says Alison Coles, full-time chaplain at the Manor Hospital in Walsall (part of Walsall Healthcare NHS Trust) and with responsibility for the neighbouring Dorothy Pattison Hospital for mental health and the Walsall site of St Giles Hospice. She leads a team of nine part-time chaplains and ninety chaplaincy volunteers who help patients get to services in the hospital chapels or visit patients in wards.
Another new Prebendary has been awarded in appreciation of the remarkable service given to the Church of England while a parish priest: the new Prebendary of Whittington is not currently in a parish post, but before becoming Diocesan Director of Ordinands, David Newsome trained six curates whilst a parish priest in Tettenhall Regis and Birmingham.
Prebendary is a historic title that today is a token of appreciation to clergy who have given long and distinguished service to the Diocese. They are given the right to a hard wooden seat in the cathedral, to join the Greater Chapter of Lichfield Cathedral and invited to preach there from time-to-time.
The full list of nominated Prebends is:
Revd Terry Bloor (Priest in Charge of Basford, Rural Dean of Newcastle) to be appointed Prebendary of Ufton Cantoris
Revd Alison Coles (Chaplain and Chaplaincy Team Leader for Walsall Healthcare NHS Trust) to be appointed Prebendary of Pipa Minor
Revd Mark McIntyre (Vicar of S.Gabriel Walsall) to be appointed Prebendary of Tachbrook
Revd Peter Mockford (Vicar of Blurton and Dresden) to be appointed Prebendary of Longdon
Revd David Newsome (Diocesan Director of Ordinands) to be appointed Prebendary of Whittington
Revd David Wright (Team Rector of Central Wolverhampton, Rural Dean of Wolverhampton) to be appointed Prebendary of Flixton.
They will be formally Installed on Thursday 5 February 2015 at 5.30pm in Lichfield Cathedral.