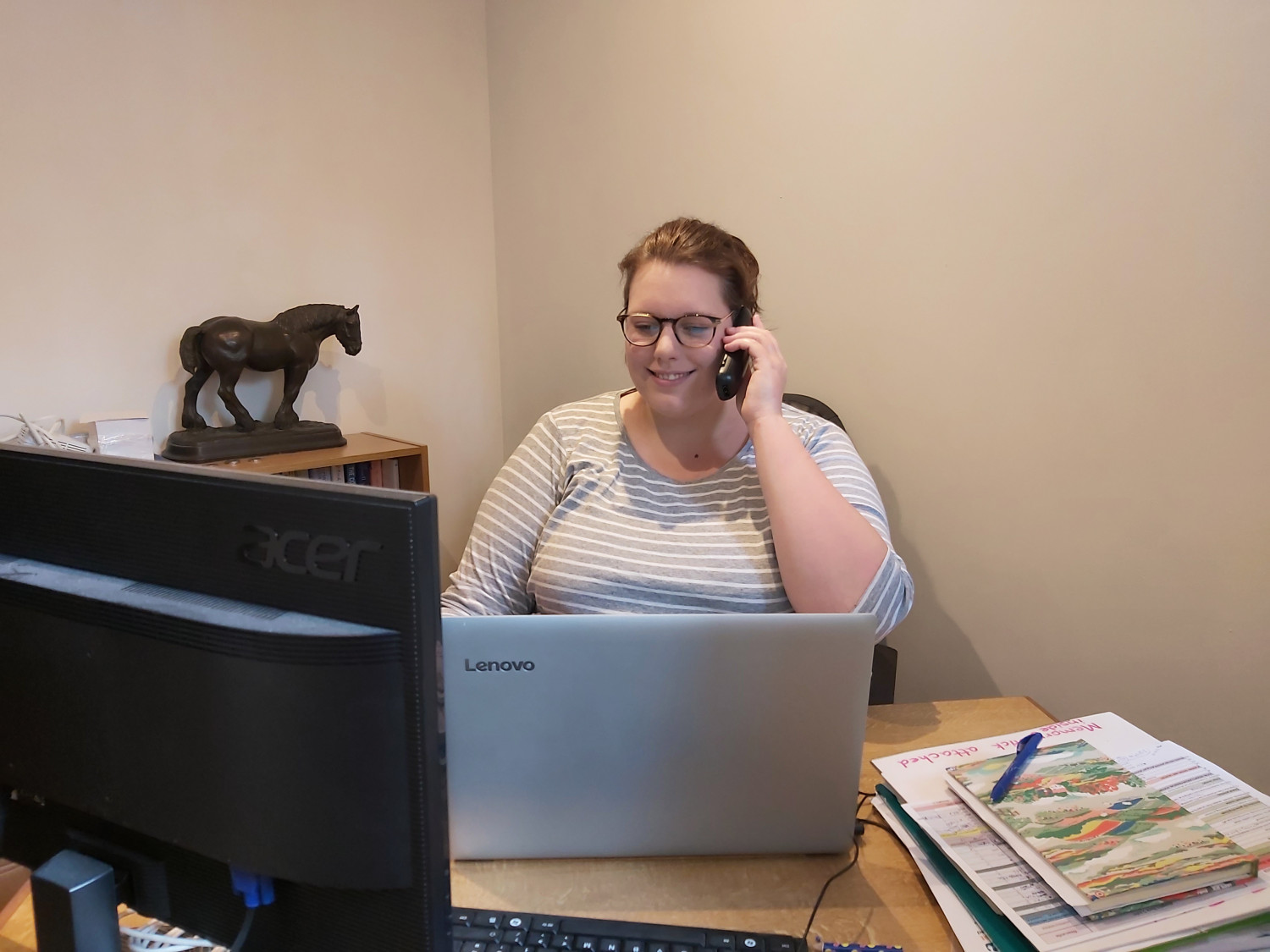 A parish church office in North Staffordshire has become a hub of community coordination after launching a helpline for those who can't leave home.
When the lockdown started, three village churches on the outskirts of Stoke-on-Trent – St James Audley, St John's Alsager's Bank and St Martin's Talke – set up a phone number for self-isolating residents who needed help to call. The team grew with support from local Facebook groups, parish councillors, the local Methodist churches and Newcastle-Under-Lyme Foodbank.
Vicar Simon Tomkins explains: "Our villages are wonderful communities but there are people who've been told not to go outside and didn't know who they could ask for help.
"The churches and others in the community wanted to support them, so we set up the helpline, and the doctors' surgery, pharmacy, and local businesses are giving the number out.
"When we send out a Whatsapp message saying someone needs some shopping or prescriptions need to be picked up, team members have been wonderfully quick to volunteer, even when that means facing long queues and then driving round the villages to deliver. If people want to help collect shopping we have been able to do a DBS check through our church office - the deanery DBS team have been fantastic with checks coming back within a week.
"It's been lovely to hear the relief and appreciation of those who are being supported. The generation that's served our villages for years has been told to stay inside, and it's very moving to see younger generations stepping up and serving them.
"We're really looking forward to having a garden party or barbecue to say 'thank you' when the lockdown is over, but are also aware there could be a need for this for a long time to come."