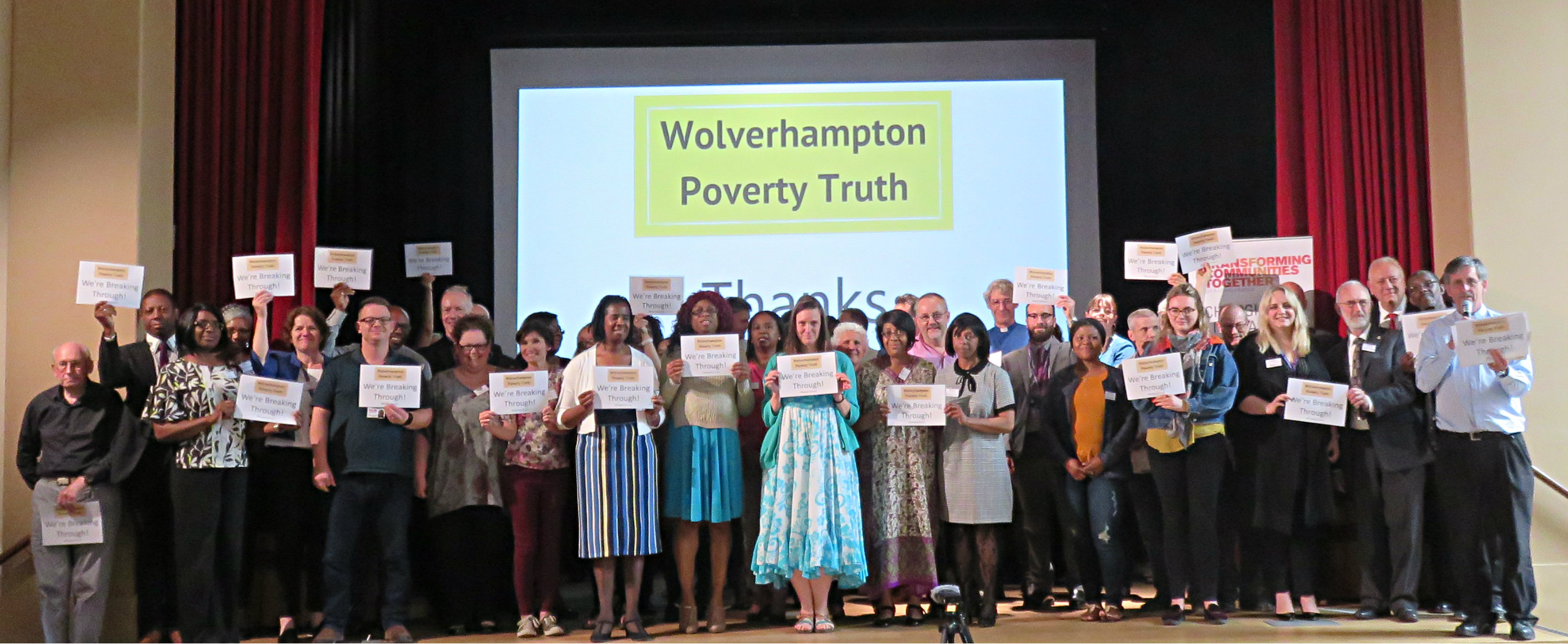 The Bishop of Wolverhampton has praised the City Council for acting on calls from Wolverhampton people and local leaders to promote good mental health.
Wolverhampton Poverty Truth Commission brought grassroots voices together with city shapers to contribute to the future wellbeing of Wolverhampton over a 12-month period.
Eight local people with lived experiences of poverty met regularly and formed relationships with 18 business and civic leaders, exploring three priority themes: support networks, housing and mental health.
A key recommendation in the Poverty Truth Commissions final report was the signing of a pledge by Wolverhampton City Council to promote good mental health. The council signed the Time To Change Employer Pledge last week, and encouraged other employers to do the same.
The Bishop of Wolverhampton, the Right Revd Clive Gregory, who convened the Poverty Truth Commission, said: Our hope was that the Wolverhampton Poverty Truth process would contribute to the further transformation of our City. The signing of this pledge by the council is a clear sign of the impact the initiative has had.
The Time to Change pledge is a statement that organisations are committed to changing the way they think and act around mental health in the workplace. Time to Change says that 95% of employers who sign the pledge report that it has made a positive impact on their organisation.
Corin Crane, Chief Executive of the Black Country Chamber of Commerce, said: Wolverhampton Poverty Truth has been a genuinely inspirational project bringing local residents and service users together with decision makers to try and change the way we support those who are facing the awful issues surrounding poverty. The commitment of the City of Wolverhampton Council to this project is fantastic news and shows how good partnerships can drive positive change.
The project was lead by Transforming Communities Together, Lichfield Dioceses joint venture with the Church Urban Fund. Read more about Wolverhampton Poverty Truth Commission here.