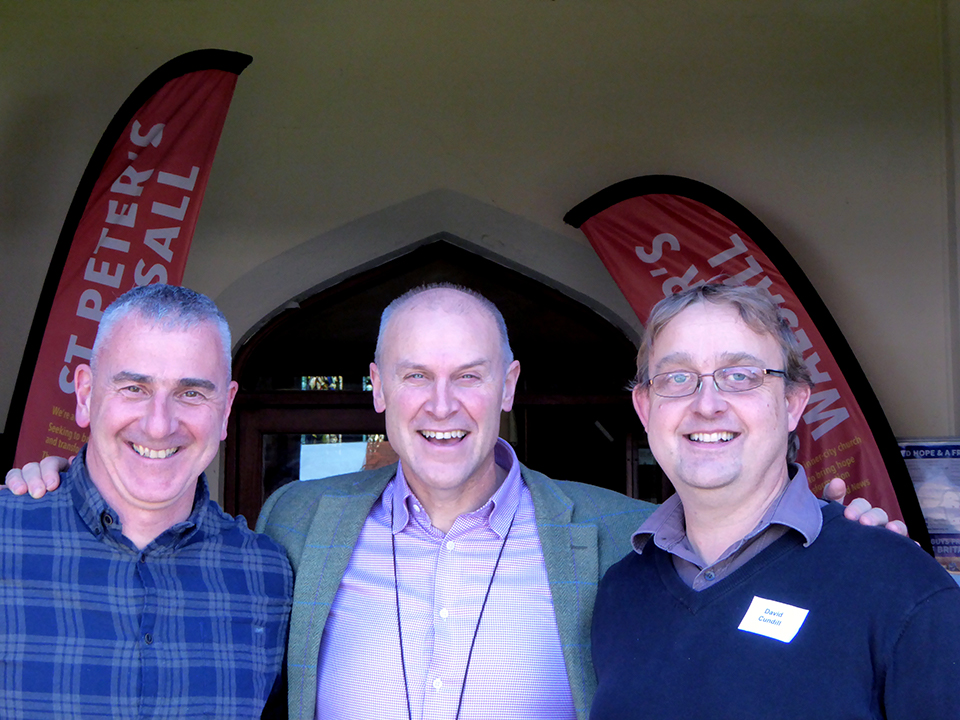 In 2012, an unusual church plant took place - not into a community without a church, but into a church that was praying for revitalisation.
Its called a church plant, but some people prefer to think of it as a graft to recognise there was already something there, says the vicar, Revd Gavin Burnage. A church plant is a generic term for helping something to grow that wasnt growing before.
The graft took place when a group of about 40 people from Aldridge Parish Church, where Gavin had just finished his curacy, agreed to move and unite with the congregation of St Peters in Walsall, an aging and dwindling congregation of around 25 people in a heavily deprived part of the city.
The biggest thing that happened since we planted was getting an Eden Team [which comes to live in and serve the parish for the long term]. We always envisaged community involvement and theyve got to know people in the streets and done detached youth work. Thats opened the way for people to come in. And now a very large portion of the Sunday morning congregation is people under 16.
Five years on, it seemed a good time to stand back and see what lessons could be learned here and from other plants, and so a one-day conference was arranged at St Peters earlier this month. The headline speaker was Bishop Ric Thorpe who has overseen a significant and successful programme of church planting in London and elsewhere, and so around 60 people from this Diocese and beyond gathered to hear about lessons learnt by Bishop Ric, St Peters and other plants in the Diocese.
This was an inspiring and encouraging day, providing experience and stories of how churches of all traditions can grow intentionally, plant inside their own parish, be revitalised or become a resource to others, said Revd David Cundill, Diocesan officer with responsibility for supporting fresh expressions and church planting. There was much for leaders to take away, unpack and consider in terms of their involvement with this to proclaim the gospel afresh in each new generation.
---
Watch the in-depth stories of the St Peters experience as told by the vicar, wardens from the old and incoming congregations and Eden team here.