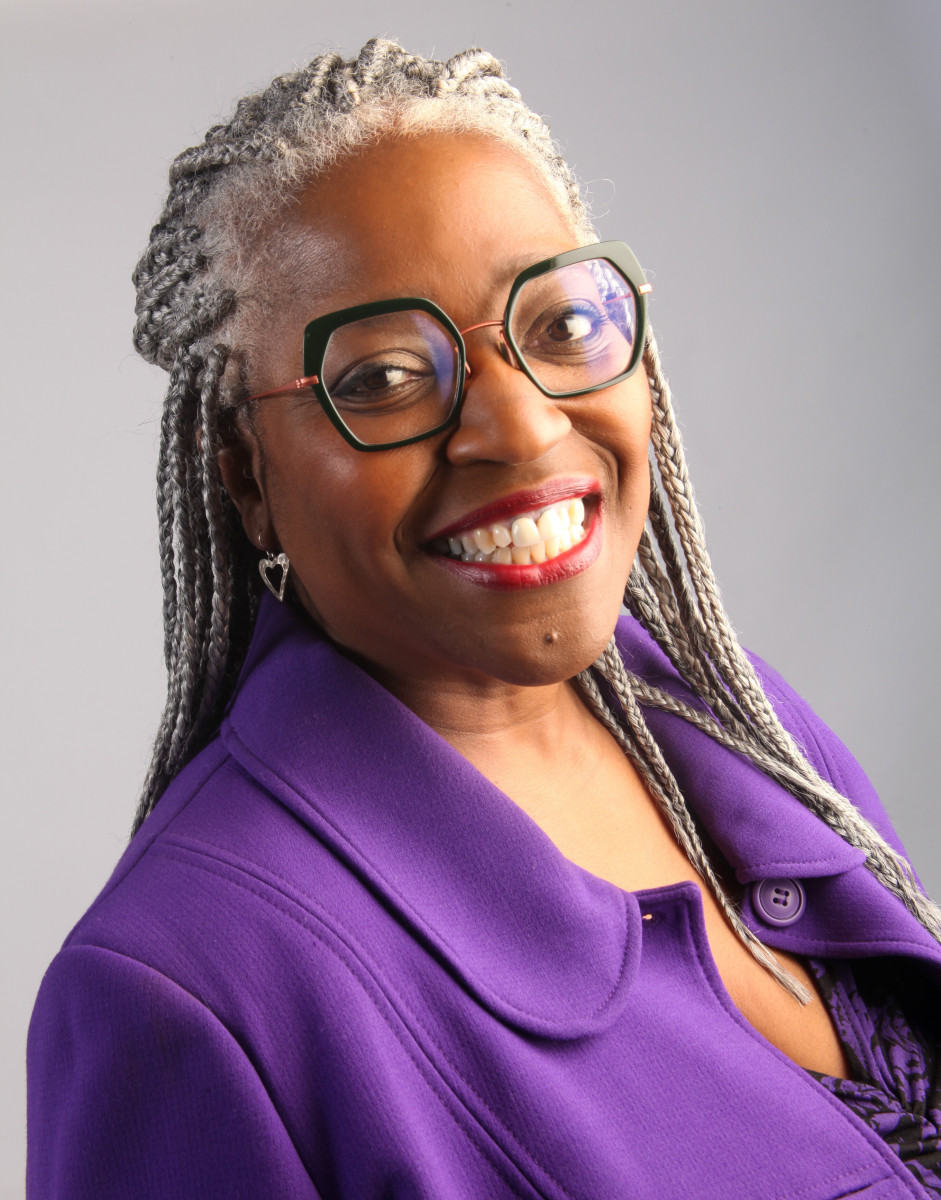 Canon Debbie Parkes has been appointed as the new Co-Convenor of Lichfield Diocese's Racial Justice and Inclusion Task Group.
The task group began its work to shape and implement a vision for racial justice, inclusion and equity at the end of 2020. It formed in response to the Archbishops' Anti-Racism Taskforce which published the report From Lament To Action in 2021 proposing a suite of recommendations to bring a change of culture across the Church of England.
Debbie, a Housing Strategy Manager for Birmingham City Council and lay canon at Lichfield Cathedral, replaces the Revd Pamela Ogilvie, who stepped down at the end of last year, and will work closely with fellow Co-Convenor the Ven Julian Francis, the Archdeacon of Walsall.
"I am so excited to be part of the team of clergy and laity that are tasked with looking at racial equality across the diocese," she said. "The team's priority and primary purpose is to provide oversight, challenge and action to support the diocese to become 'racially just' at all levels and stages. It is the moral imperative of this diocese that we listen, learn and act to bend the arc of justice towards a God-like vision of love, wholeness, peace for all God's children. As an expression of this vision the group aims to stand in solidarity with people of colour, recognising how they may have been affected or treated by the church and work to ensure that the behaviours of the past do not continue into the future.
"I have been a longstanding member of the Church of England and have witnessed the joys and disappointments of that ministry, but never have we been more committed that we are now. Lichfield has the opportunity to be at the forefront of this work and has already made great strides to include this issue on agendas throughout the church.
"I work in homelessness in a large local authority in the Midlands; a role that gives me first-hand experience of how challenging life can be and how inequality impacts people at all ages, heritage and family makeup. It is vital in this role that we listen to people and support them to use tools to prevent their homelessness and provide accommodation when they are in crisis. I believe that this role and my new role as co-convenor of the RJTG gives me an opportunity to listen, challenge and act, to bring the love of God and his mission of love and peace into that space. I'm excited about the coming year and hope to be a visible support to the diocese on this pathway."
The Bishop of Lichfield, the Rt Revd Dr Michael Ipgrave, said: "I am really pleased that Debbie has taken on this important role. Her wisdom and wealth of experience, working alongside Archdeacon Julian, will prove invaluable as we continue to work together for change to enable us to become more fully and visibly the Body of Christ in this diocese."
The task force has identified priorities and action points for the diocesan context including the collection of accurate data on UKME presence across the diocese, UKME clergy and lay wellbeing, monitoring and responding to reported racist incidents, wider participation in lay and clergy ministry development, reviewing and reshaping recruitment processes, working with church schools, and reaching out to UKME under-represented Anglican constituencies.
It recently staged a successful racial justice event at Lichfield Cathedral featuring The Rt Hon Lord Paul Boateng, who chairs the Archbishops' Racial Justice Commission.
Watch the cathedral's Choral Eucharist on Racial Justice Sunday yesterday, featuring the Revd Dr Canon Sharon Prentis.