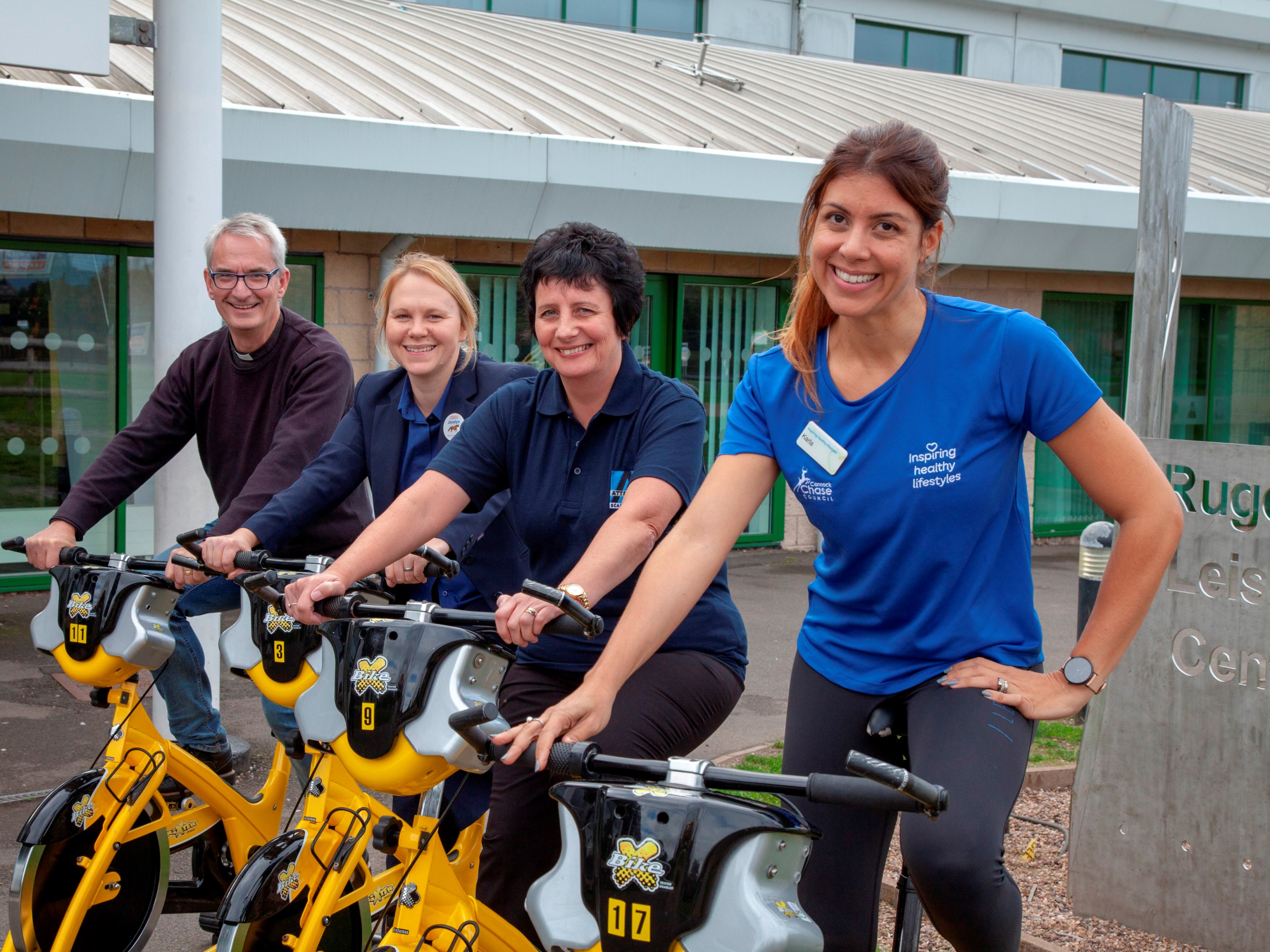 A local rector is urging people to get on their bike in a Cycle Challenge to raise funds for mental health services in Rugeley.
Businesses, community groups and individuals are encouraged to take part in the event on Saturday 20 October alongside Cannock Chase MP Amanda Milling and the Bishop of Wolverhampton, the Right Revd Clive Gregory.
The challenge has been organised by St Augustines Church and friends with support from main sponsor Attridge Scaffolding and Tesco Rugeley, Rugeley Leisure Centre, Traders Vehicle Delivery, Salford Van Hire and Palletways UK Ltd.
The Revd Dr David Evans, Team Rector of the Brereton, Rugeley and Armitage Team Ministry, hopes that support from teams of local cyclists will raise 10,000. The money will help fund the Changing Room counselling service at St Augustines Church as well as other activities supporting recovery for people with poor mental health.
It is hoped cyclists will achieve a joint distance of around 700 miles on spinning bikes provided by Rugeley Leisure Centre in the event between 12pm and 4pm outside Tesco in Power Station Road, Rugeley.
David said: I am thrilled that the Cycle Challenge for Mental Health is taking place. Knowing the money we raise will be used to improve the lives of vulnerable people throughout the community is the best part of all. This event has been organised because I really believe there is a desperate need for support in this area of health care. Mental health services have been centralised away from Rugeley and people are often too unwell to get on a bus and go to Cannock for help.
The church exists to bring people together, to remind us all of the ties that we have and to provide an opportunity for members of our wonderful communities to give something back. All the best things happen when we work in partnership. We can do a lot when we come together.
To enrol as an individual or as a team of colleagues, friends or neighbours call 077 8995 5833. You can book a slot on one of the spinning bikes for 30 or 60 minutes or longer! For more information or to support the Cycle Challenge visit here.
The Changing Room counselling service, which works in partnership with a local professional counsellor, can be contacted on 075 9125 7737.
Photo caption, from left: The Revd Dr David Evans, Tesco Rugeley Community Champion Jocelyn Broadhurst, Attridge Scaffoldings Tracey McGurkin and Rugeley Leisure Centre's Karla Padua.