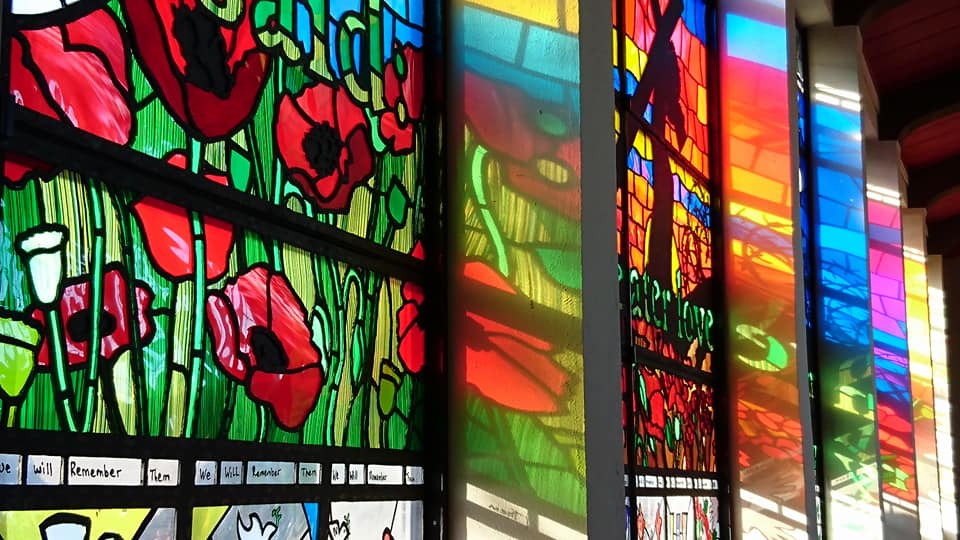 A striking stained glass memorial window unveiled at a Stoke-on-Trent church is on display for all to see.
The colourful commemoration at St Matthews Church, Birches Head, was dedicated by the Bishop of Lichfield, the Right Revd Dr Michael Ipgrave, at a special service on Remembrance Sunday.
Based on the work of First World War photographer Ernest Brook, it features the names of 32 local men who were killed during that war. It also pictures Private William Henry Biddulph and Private Charles Love who were wounded in the war but returned to Birches Head.
The project is the brainchild of Frank McGregor, the churchs Creative Missioner, and sponsored by local businesses. The labour of love began in 2014 and has involved local school children and artists.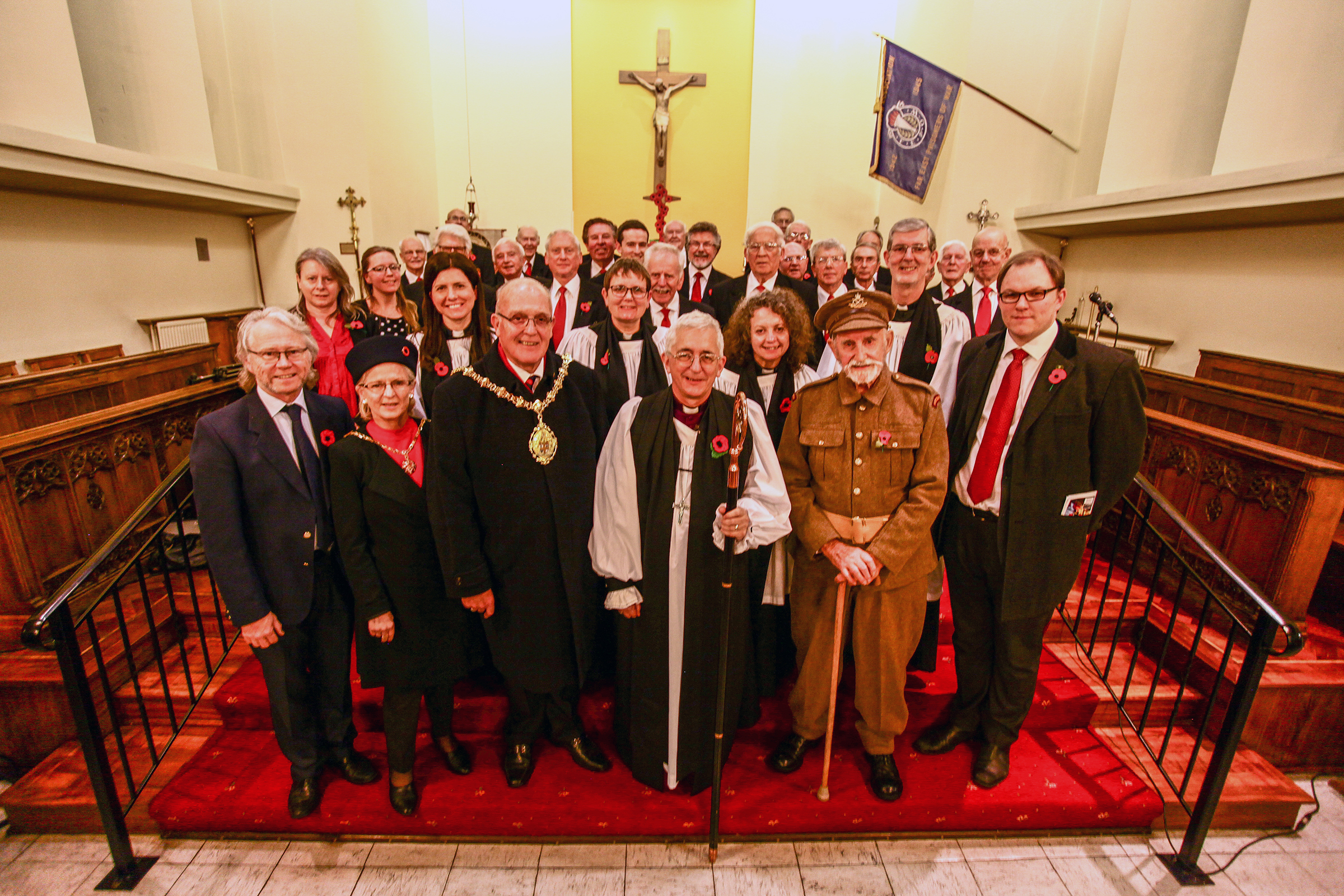 "We've spent a few hours each week over the past three years colouring it in. We are really proud of it, said Frank. Its about bringing the community together: local schools, businesses, church, all pulling together to create a lasting memorial to the people who have lived in this place.
The church will be open on Sunday afternoons from 3pm for people to view the window.
More photos and video are available here.