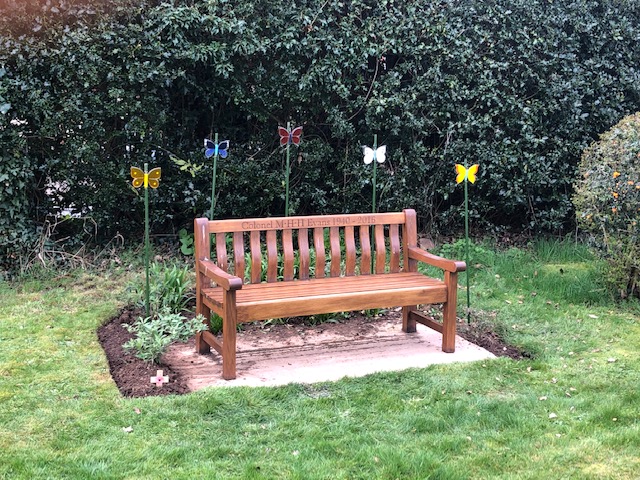 The hard work of a gardening team at a Staffordshire church will bear fruit this summer and welcome new wildlife.
Volunteers got their hands dirty at the recent churchyard clean-up day at St Editha's in Church Eaton, near Stafford.
PCC member Julie Howarth said: "New projects were started such as painting the new fenced area that we installed last year for soil and building new bee hotels in the wildlife area. The remaining glass butterflies were put into place to enhance the area around a bench which has been planted with bee and butterfly friendly plants.
"We managed to mow all the grass for its first cut and the wildlife area and long grass were strimmed down to encourage new growth and wild flowers. The weather was incredibly kind and allowed us the chance to all work outside on our projects for the morning together as a church community as well as weeding and tidying borders at the front, which have absolutely bloomed since that day. Indoors a great team worked on the inside of church as well as volunteers offering refreshments to keep all of us going."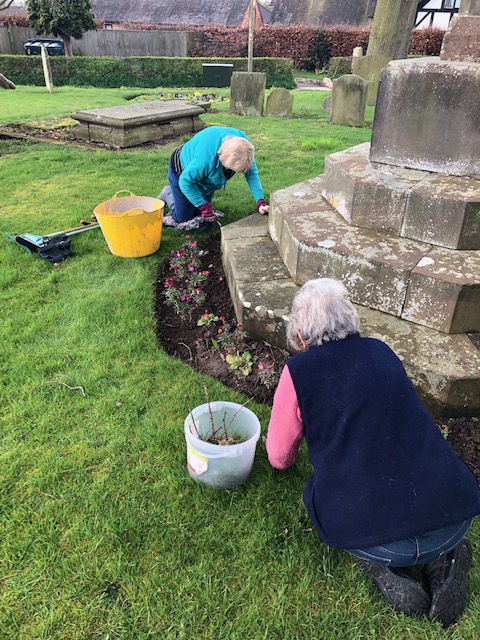 "Many thanks from me and the churchyard team to the many volunteers who joined us during the morning to share your time and talents."
Find out more about 'loving your churchyard' here.
The latest edition of Diocesan magazine Spotlight also has a feature on Eco Church which has a strong focus on churchyards.