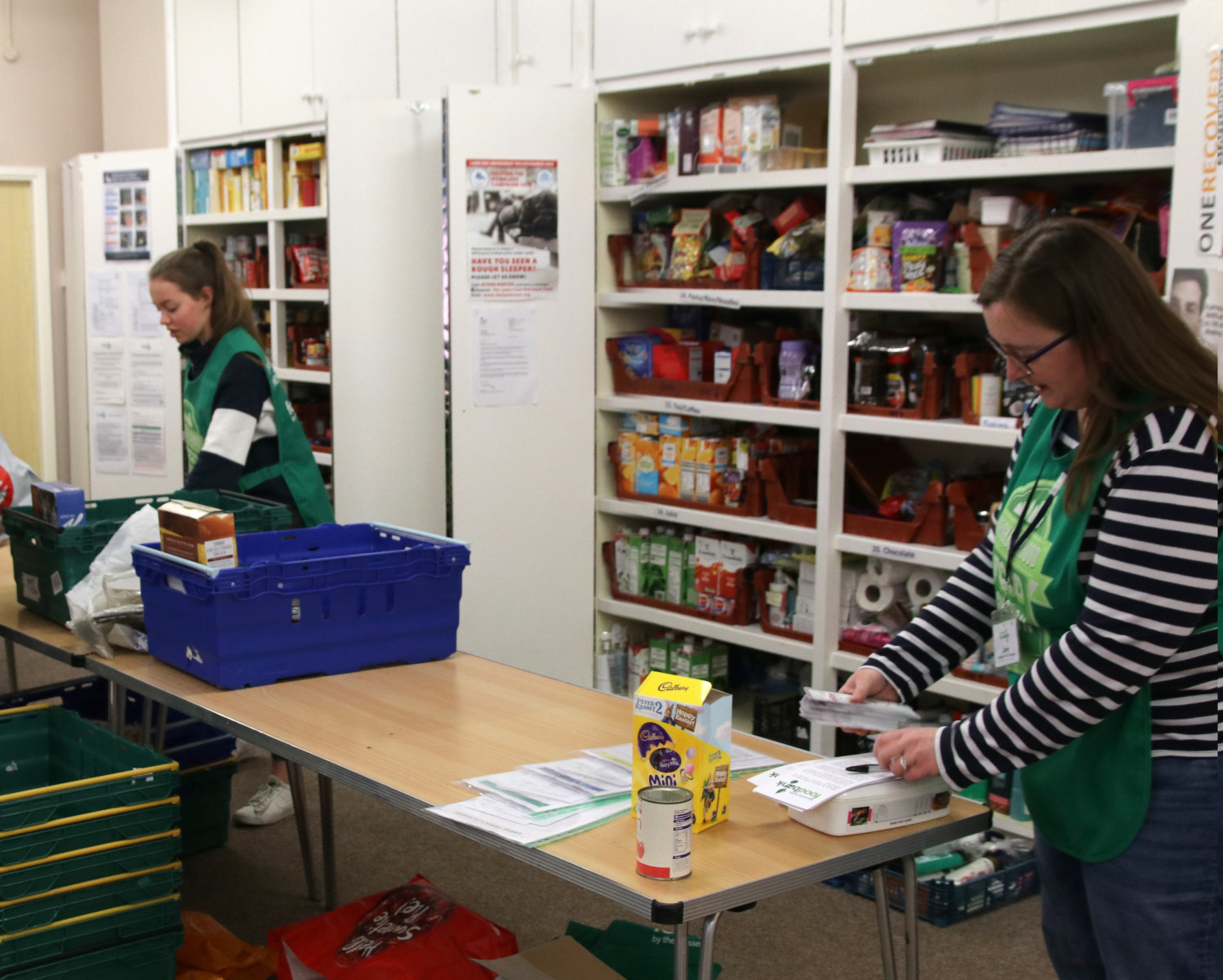 Although their buildings may be closed for public worship, churches in Newcastle-under-Lyme, Staffordshire, are throwing a lifeline to vulnerable families during lockdown.
Newcastle-Staffs Foodbank is helping to feed hundreds of people by keeping its six centres open at at St Luke's Methodist Church in Clayton, All Saints Church in Madeley, The Bethel Centre in Silverdale, Elim Pentecostal Church in Chesterton, Newcastle Congregational Church in Newcastle town centre and St Thomas' Church in Kidsgrove.
With a significant proportion of its team of around 100 volunteers self-isolating, the foodbank has introduced a pre-packed food parcel system to make sure it can continue to open across Newcastle borough and meet the heightened needs of the community. It has also incorporated social distancing measures at its centres so it can carry on its work, albeit with a reduced team, at this time.
Newcastle-Staffs Foodbank was created in 2012 and is run in partnership with Churches Together in Newcastle and other organisations. It aims to bring people together to offer hope and restore dignity to those suffering hunger and poverty.
Last year it supported more than 5,100 people. This year, they have fed more than 1,000 people in March and April alone – which represents a 38 per cent increase on the same time last year.
Support agencies work in the community issuing vouchers on behalf of the foodbank. These are then exchanged for three-days-worth of food at its volunteer-run centres. The foodbank works to try and help clients identify the cause of their crisis and find a pathway out of hardship.
Trustee and secretary Jane Baker, part of St Thomas' Church in Kidsgrove where her husband Iain is Vicar, said: "We are understandably seeing a significant increase in foodbank use at this time as families struggle with issues such as ill health, redundancy, no access to free school meals, and reduced income from furlough leave.
"While we are having to work in a very different way at the moment, we felt it was crucial we kept our service running and our centres open.
"Our volunteers have been fantastic, taking on additional responsibilities and keeping all of our centres safe places to visit and work. And we know it has been very hard for those self-isolating at the moment as well, as they desperately want to help those in their community.
"But they have been drumming up support for us in other ways, with a recent appeal for donations. We want to thank everyone who has helped and contributed to Newcastle-Staffs Foodbank over the last few weeks as it all makes a huge difference to hundreds of lives."
For more information on how to get a food voucher or donate to Newcastle-Staffs Foodbank visit here.