Churches and their communities celebrated the Queen's Platinum Jubilee with the help of special grants from the Diocese of Lichfield.
The diocese made available grants of up to £400 for churches within areas of higher deprivation. This led to 29 grants being made totalling £9,690.
Most of the celebrations centred around food with big breakfasts, barbecues, cakes and picnics all taking place.
Other notable events included 'pin the diamond on the Queen' and tiara and crown making at St John's in Abbey Hulton, a dog show and welly-throwing competition at St Stephen's Bentilee and 'game of thrones' musical chairs at St Jude's in Wolverhampton.
St Martin's in Bradley had a garden party with a Jubilee-themed Bake Off (pictured right). Over 200 people from the Bradley and Bilston area attended, and almost £250 was raised towards a new defibrillator to be fitted to the church's external wall.
The only criteria for the grants was that they were organised by churches and the local community was invited to take part.
Parish Project Support Officer Fiona North said: "It was great to receive so many applications with interesting ideas on how churches were to invite their local communities to celebrate the Queens Platinum Jubilee.
"Food and fun are a brilliant way to bring people together and I hope that with the contribution the diocese were able to make through the grants they gave, people will have happy memories to look back on."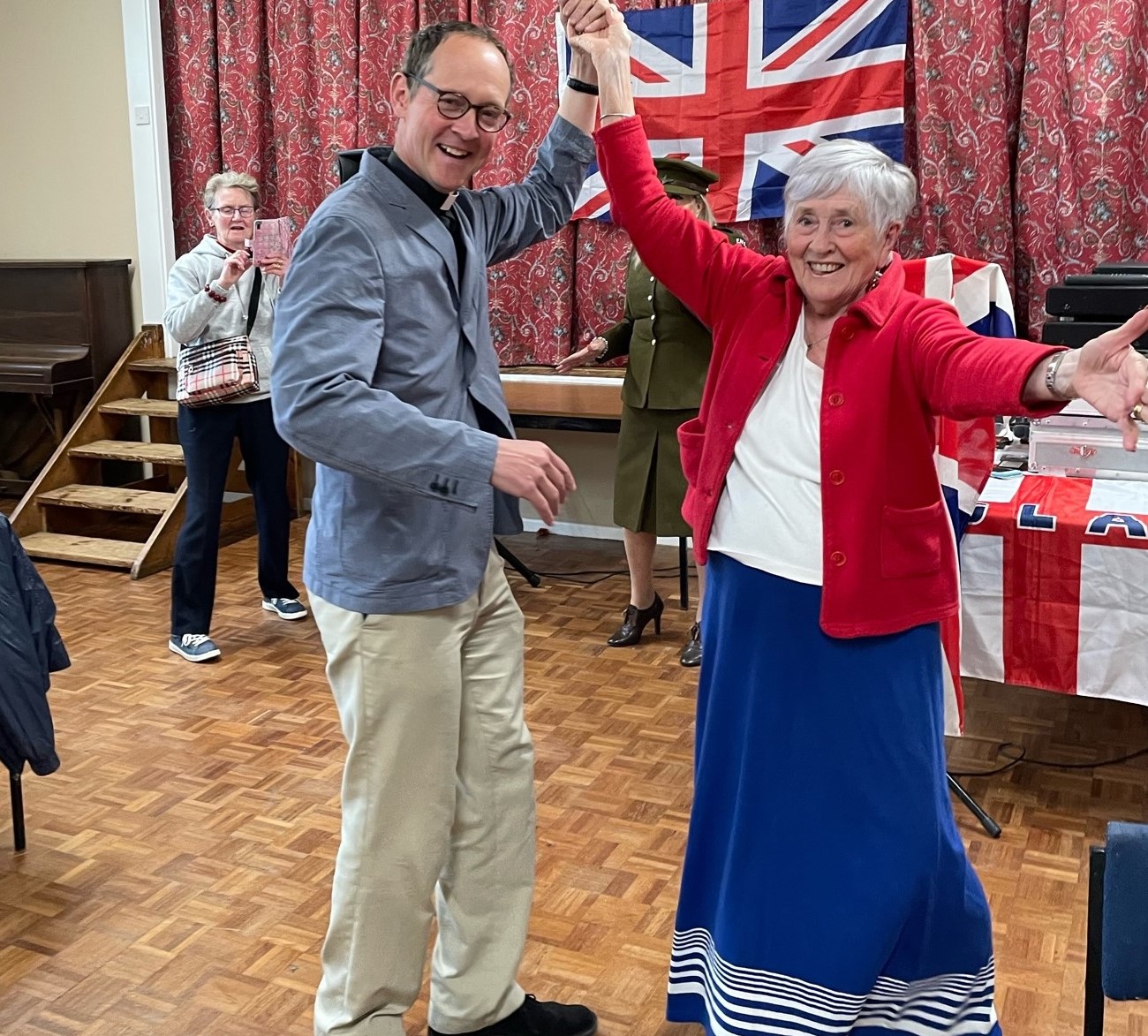 Platinum Jubilee dancing at All Saints in Bloxwich.