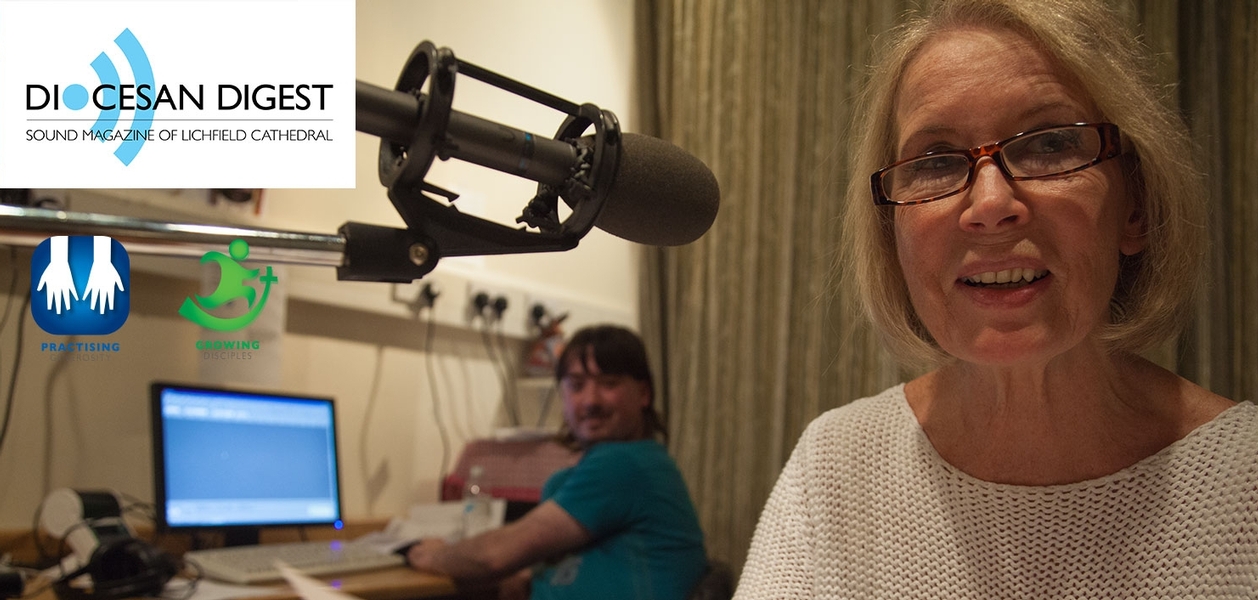 Have you heard the Diocesan Digest, Sound Magazine for Lichfield Cathedral? It celebrates its 25th birthday this weekend at a special service of Evensong in the cathedral.
Founded in 1989, the Diocesan Digest is produced by an independent trust of volunteers. Over three hundred editions have now been produced, giving monthly news and conversation for blind and partially sighted people - and anyone else who is interested. Our video explains more:
This milestone is being celebrated on Saturday 20 September with a special Evensong at 1730 to which all are welcome. If you know anyone partially-sighted or blind, please encourage them to come along.
For more information or to subscribe, please visit the Diocesan Digest web page on the Cathedral website.