New horizons
Date: 29th July 2021
Time: 2:00pm - 4:00pm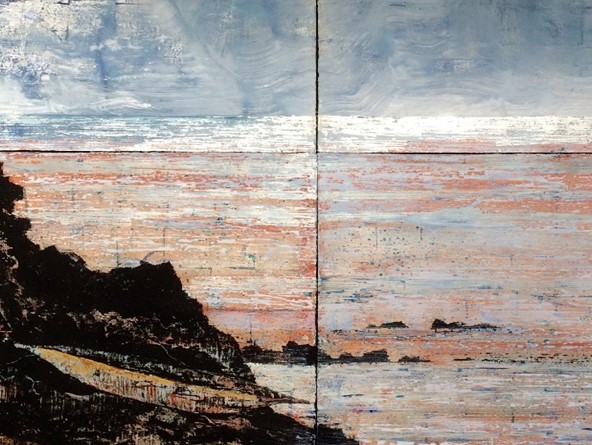 An afternoon to pray with the artwork 'Loving Hurting Dreaming' as we emerge (perhaps) and wonder what the future holds and what it is we have been through.
This afternoon is for anyone who wants to grow in responsiveness to God. Facilitated by Revds Charles Ruxton & Ursula Pencavel there will be some guidance, time with the artwork and a chance for 1-to-1 Spiritual Direction for those who wish.
Thursday 29nd July 2 till 4pm
St Thomas' & St Andrew's, Doxey, Stafford ST16 1EQ
Please book by emailing charles.ruxton@trinitychurches.org so we can keep you updated with any Covid precautions still required.
This afternoon stands on its own but can also be used to help decide if you would like to join the SOUL FOOD course which we plan to run in the autumn - a chance to journey with a small group of others aiming to find an authentic way of praying at this time in life. For more information on SOUL FOOD click here