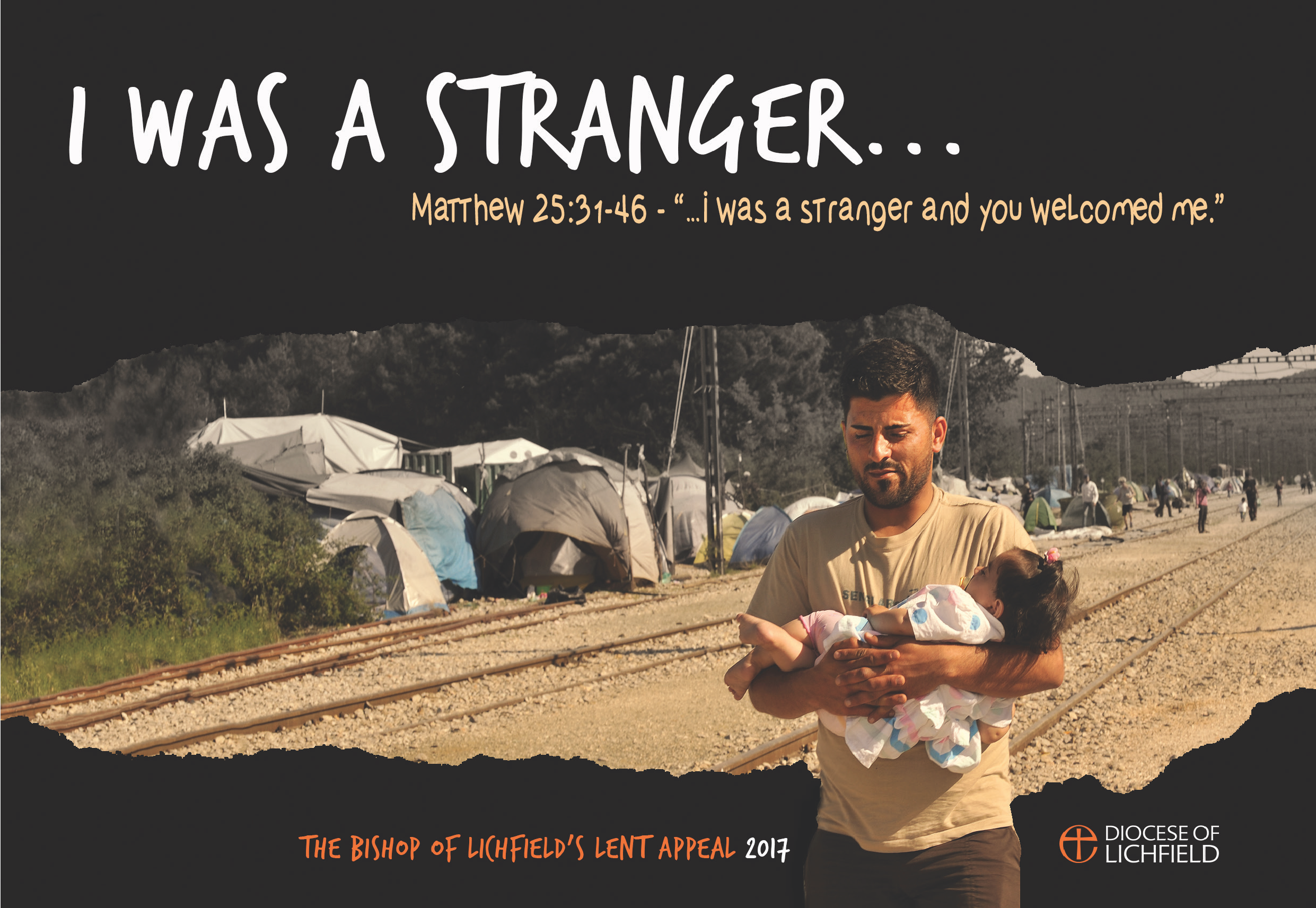 People across the Midlands can make a real difference to the lives of asylum seekers and refugees at home and abroad by contributing to this years Bishops Lent Appeal.
The Bishop of Lichfield, the Right Revd Dr Michael Ipgrave, launches his first Lent Appeal today following his appointment last year.
Churches and others across the Diocese of Lichfield - an area with a population of over two million which includes Staffordshire, the Black Country and most of Shropshire are being encouraged to give.
This years Lent Appeal helps to tackle the urgent and the ongoing. Through the charity USPG (United Society Partners In The Gospel) it will support the immediate plight of refugees arriving in Greece, where around 62,000 are currently stranded. And, working with the Dioceses Transforming Communities Together joint venture with the Church Urban Fund, it will support projects working with asylum seekers in our own region.
It is a great honour to select and promote my first Bishops Lent Appeal in Lichfield Diocese, said Bishop Michael. As Ive learned about past Lent Appeals, I have become so aware that they are the result of thousands of people in parishes across the Diocese working together to contribute positively to the good of others, nearby and far away.
And so I appeal to you again this year to open your hearts and wallets in generosity as we focus on the needs of refugees and asylum seekers; strangers, aliens and even angels maybe; certainly all people made in the image of God.
Official figures show that at least 1,800 asylum seekers are housed in Government-contracted accommodation in the Lichfield Diocese area, focused on the urban centres of Stoke-on-Trent, Wolverhampton and Walsall.
Bishop Michael said: There are many encouraging examples of communities working together to welcome and help refugees and asylum seekers. But more must be done to ensure refugees and asylum seekers are treated with the dignity that every human being deserves.
Church projects like Sanctus St Marks in Shelton are working with refugees and asylum seekers from countries including Iran and Syria, who have been housed locally.
Click here find out more about the Bishops Lent Appeal along with details about how to give online.