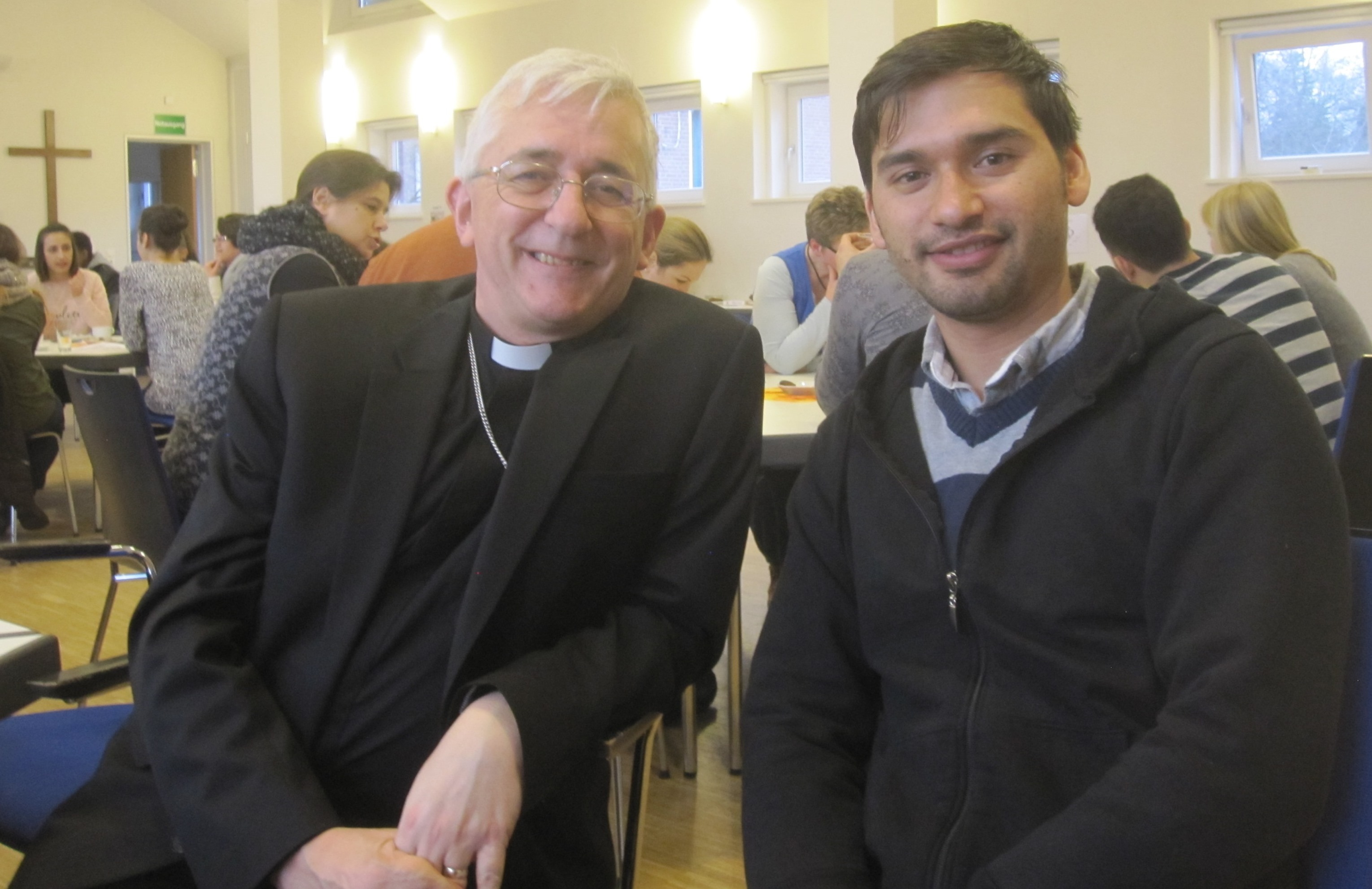 The Bishop of Lichfield, the Right Revd Dr Michael Ipgrave, has offered his prayer and support to Christian leaders in northern Germany following the recent federal election results.
Following the gains made by the nationalist AfD party, Bishop Michael send a message to Bishop Ulrich and fellow bishops in the Nordkirche Lutheran Church which is a partner diocese of the Diocese of Lichfield.
Bishop Michael and his wife Dr Julia Ipgrave spent five days as a guest of the Nordkirche earlier this year, visiting all three episcopal areas and sharing in worship, prayer and discussion with bishops, clergy and lay people. During that time they went to Caf Mittenmang in Hamburg, a meeting place for local people and refugees (see picture above), and visited church projects in Bad Doberan, Rostock and Schwerin that work with refugees and the jobless.
Bishop Michael said: Following the elections within Germany on Sunday and of the BBC evening news broadcast from Schwerin, we wish to assure our Nordkirche friends of our prayers at this time. The recent statement of the president of the Council of the Evangelical Church in Germany (the EKD), referring to the level of support given to the AfD as 'a wake-up call for all who desire to live in unity and peace' is worthy of note. Our prayer is that the Nordkirche, by continuing to work for the values of Gods kingdom, will be a beacon of hope for all in northern Germany, have a strong voice within its communities and be effective in opposing all that tends to divide them.