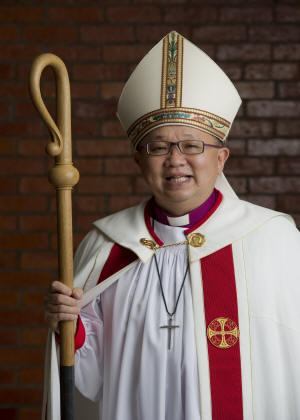 We are saddened to learn of the death from pancreatic cancer of the Bishop of Sabah. Lichfield Diocese was linked with Sabah (Northern Borneo) up until 2008 and we continue, as friends, praying for Bishop Albert Vuns family and for the Diocese. May he rest in peace and rise in glory.
The Diocese of Sabah posted this announcement:
Dearest brothers and sisters in Christ,
Bishop Albert Vun Cheong Fui was called home to be with the Lord this afternoon (15 July 2014) at 4.10pm. We thank God that our Bishop ended strongly in his calling and ministry.
2 Timothy 4:7-8 NIV
I have fought the good fight, I have finished the race, I have kept the faith. Now there is in store for me the crown of righteousness, which the Lord, the righteous Judge, will award to me on that day---and not only to me, but also to all who have longed for his appearing.