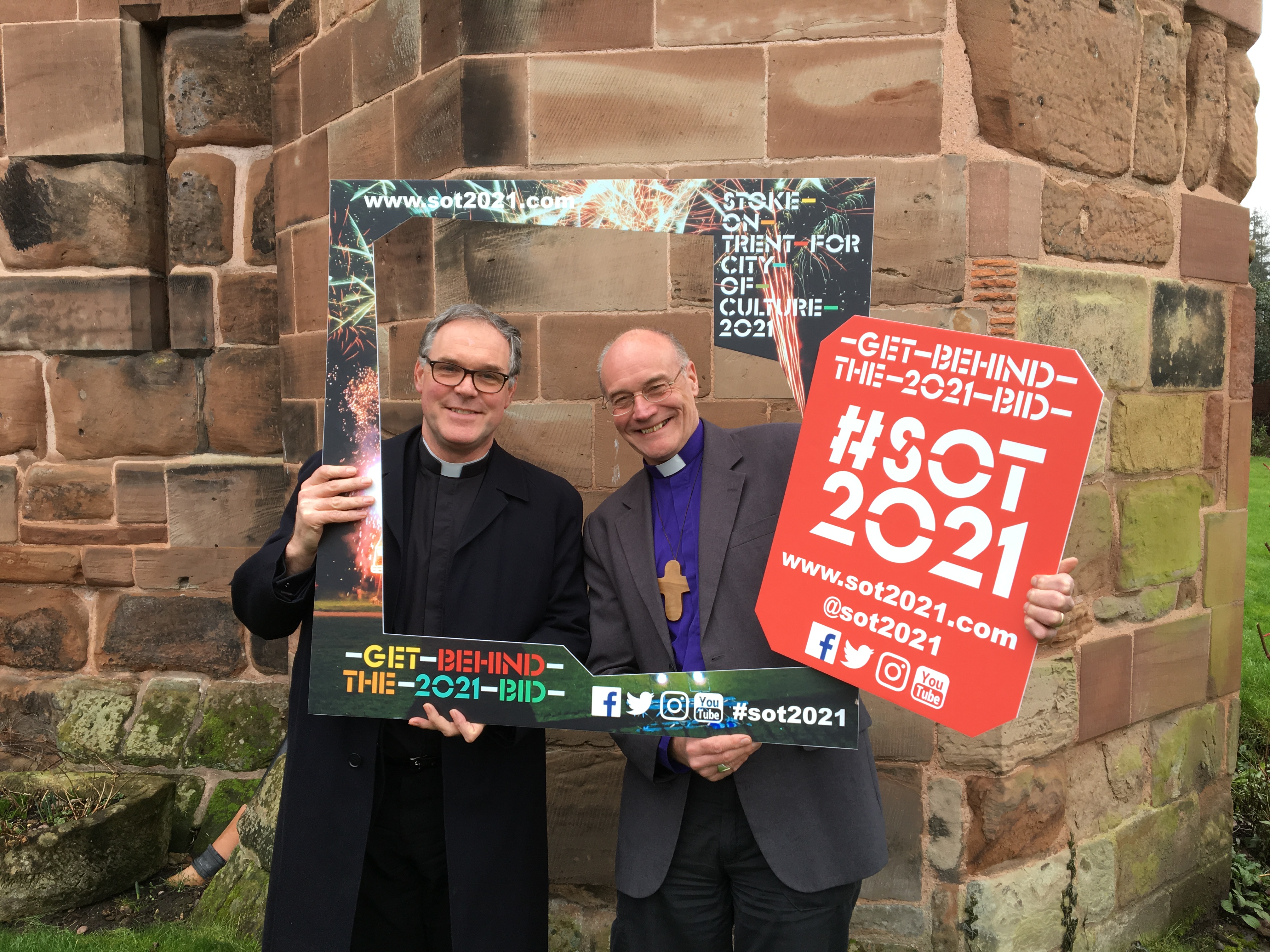 Stoke-on-Trent was among the runners-up as the award of the UK City of Culture 2021 was sent to Coventry last night after stiff competition between five towns & cities.
"There can only be one winner and we must congratulate Coventry on becoming the UK City of Culture in 2021" said Rt Revd Geoff Annas, Bishop of Stafford who has been an active supporter of the Stoke bid.
"Clearly it is a disappointment for those who have worked so hard to put our Bid together but those who are at risk of losing most are the people living in the rest of the UK who have yet to discover what an amazing City Stoke is! So the good news is that many of us are determined that the process of bringing people together through art and culture will continue in Stoke on Trent and of course the Faith Communities will also continue to play a key part in this."
"Working for the Bid has enabled people to join together from all parts of the Community and from all age groups, but with the current education system giving less priority to creativity it is essential for the well being of our children and young people that they are given plenty of opportunity to share in cultural activities.
"It was a good Bid and we have all learned a great deal as we have put it together. The effort may not have brought UK recognition but it has certainly not been wasted!"
The other bidders were Paisley, Swansea and Sunderland.
Image: Archdeacon of Stoke-upon-Trent, Ven Matthew Parker with Bishop Geoff promoting the Bid earlier this year,