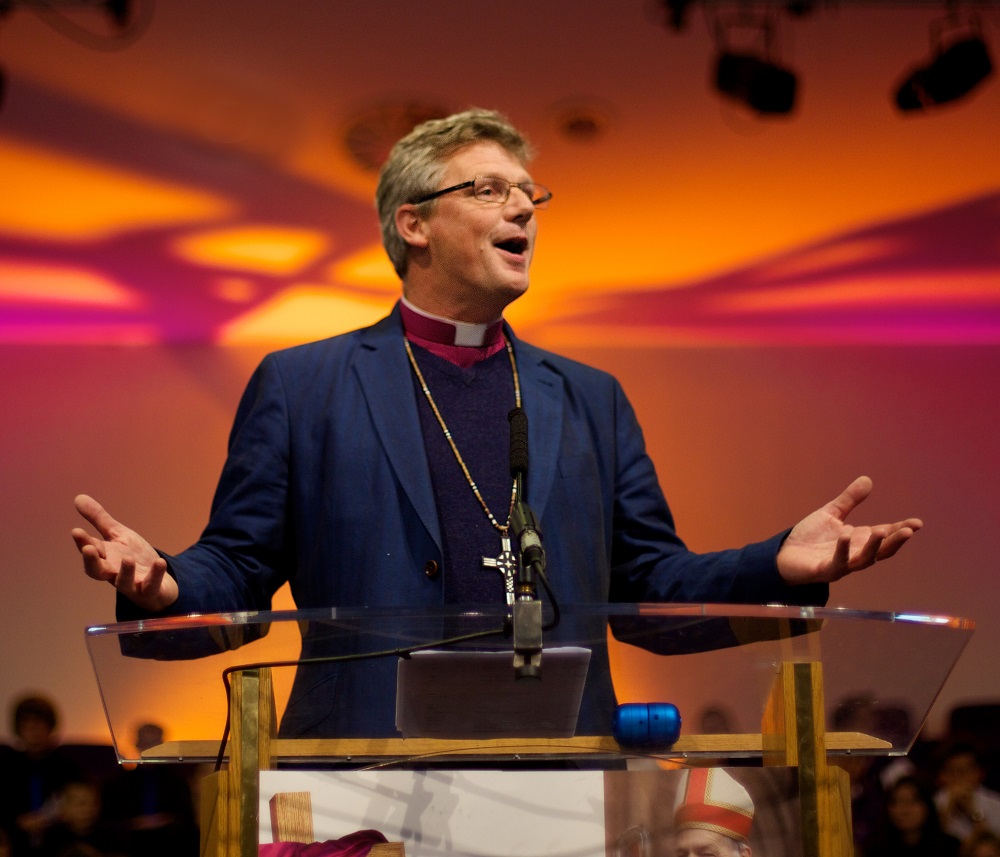 The Bishops Pastoral Letter for February 2017
This is the time of year when the days start to get longer, when birds start to pair off and when we remember how Valentine was faithful in his love and witness for Jesus Christ, even to death. 14 February has become a date for romance rather than martyrdom (the birds win here) and the seven days leading up to Valentines Day are marked as National Marriage Week when couples are encouraged to renew their marriage vows and give thanks for the love they share.
On Valentine's Day, three years ago, Mandy and I enjoyed an evening by candlelight, toasting crumpets in front of a log fire with a bottle of claret. This, however, was chiefly because there was a power cut and the TV was off.
OK, so I'm not a romantic: I proposed to Mandy at Strensham Service Station on the M5 (southbound, if youre interested) in the car park on the cold, wet, grey morning of 5 January 1986. This New Years Eve, our son, Sam, did better! He proposed to his girlfriend, Lily, at a beauty spot in Bristol overlooking the river Avon. Its true that Strensham may not be the most romantic place or name; but as we have travelled up and down the M5 in the last 31 years, that motorway service station has been a reminder to me of how lucky I was to find Mandy and how fortunate I have been to receive her love and company in marriage.
When we come to renew marriage vows, we do it in the presence of God because we are only too aware of how we mess up or have fallen short and need forgiveness. Marriage is like discipleship. I may not be the brightest disciple but one of the things I have learnt in my 42 years as a follower of Jesus is that Jesus forgives sins and sinners and he loves us. As he said repeatedly from the cross, Father, forgive them. They know not what they do.
Marriages and all relationships, at their best, have the potential to be a reflection of Gods response to us and his creation. Through them we can learn about unconditional love and forgiveness. Certainly, being married gives us plenty of opportunity to say, Sorry! and I love you. Its just a pity if it is always said in that order!
+ Mark

February 2017