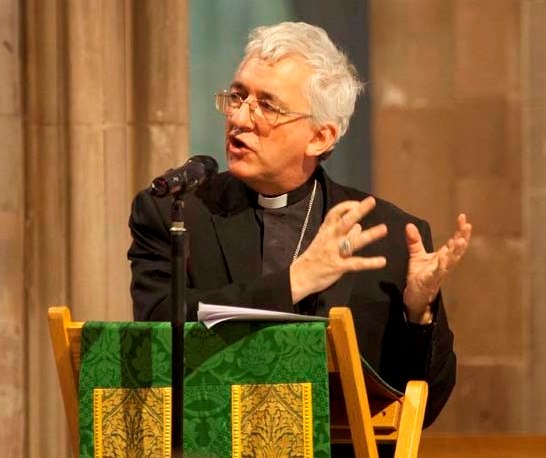 The Bishop of Lichfield, the Right Revd Dr Michael Ipgrave, has joined religious leaders in calling for people of faith to work together to eliminate antisemitism in the UK.
A new survey has shown that there has been a sharp rise in concern about anti-Jewish sentiment in the UK, with 29 per cent of Jews saying they had considered emigrating as a result.
In a letter to The Times today, the presidents of the Council for Christians and Jews (CCJ), including the Archbishop of Canterbury Justin Welby, call on people of faith to promote religious and cultural understanding and advance the elimination of religious and racial prejudice, with particular reference to antisemitism, through education, dialogue, and social action.
Bishop Michael, who is Chair of the CCJ, said: "Churches today have a particular responsibility to address historic Christian anti-Judaism which in some cases still informs prejudice in our society. We must inspire people of faith to act to eradicate antisemitism from society and seek to build together a community which respects the individual, celebrates diversity, and pursues the common good."
Find out more about the CCJ here.