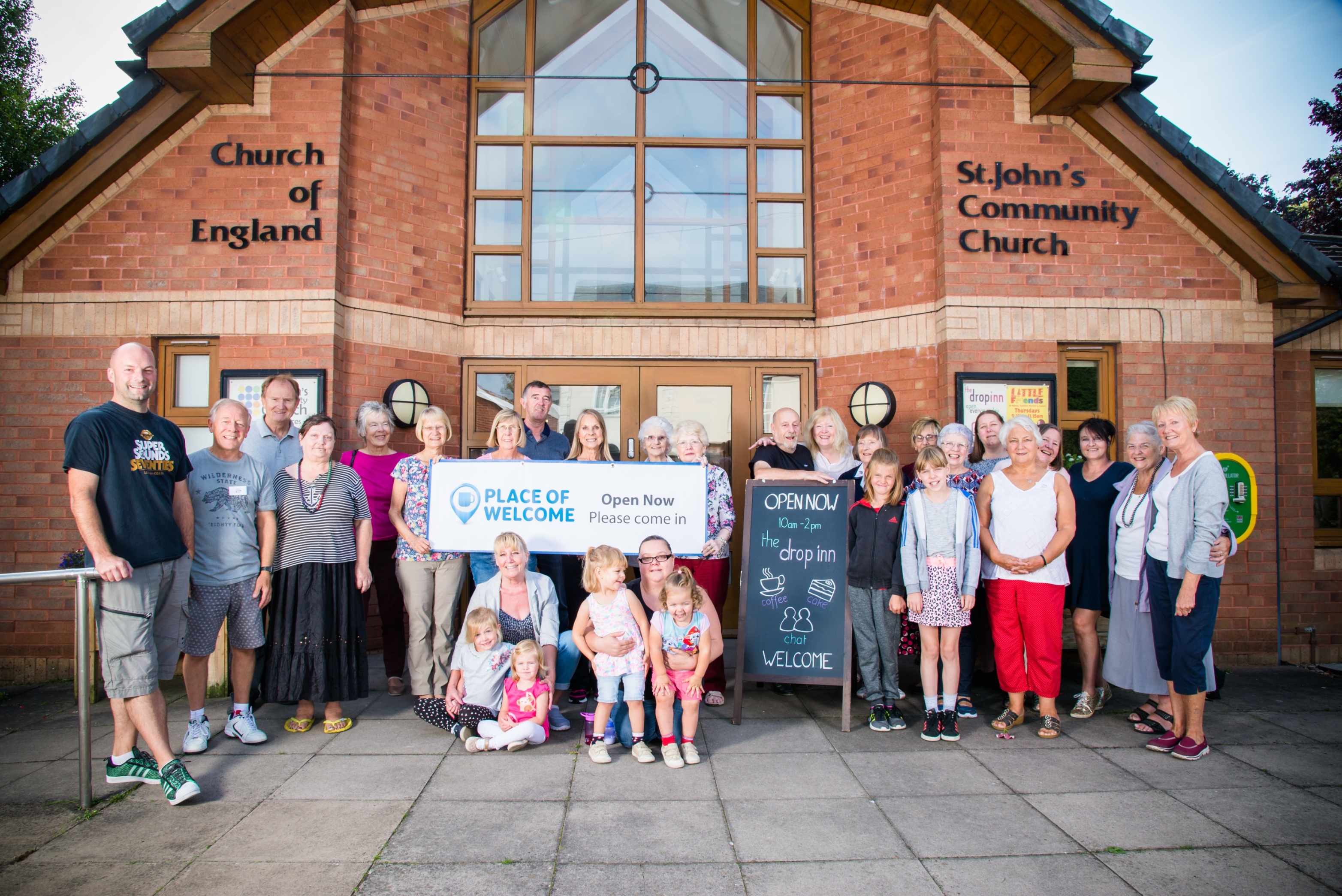 A Chase Terrace church has become the 250th Place of Welcome as part of a nationwide movement to offer an open door to local people.
Places of Welcome is an extraordinary network. Run by local community groups, it focuses on seeing a friendly face at least once a week. Spreading across the country, Places of Welcome venues offer neighbourhoods and communities a space for people to sit, have a chat and a free cup of tea or coffee.
It is being supported by Near Neighbours a national charity which works across England with different faith and ethnic communities finding ways for them to positively interact to grow and develop.
The aim is for all communities to have safe places for people to connect, belong and contribute. This month celebrates the 250th Place of Welcome opening.
The 250th venue is St John's Community Church in Chase Terrace, Burntwood, Staffordshire, which has been running a drop-in on Mondays for many years. They joined the Places of Welcome movement because of the values which hold it together and the element of peer support between venues.
The Revd Matt Wallace, Team Vicar at St John's, said: The Drop Inn at St John's Community Church has been running since 2011. It's proved to be a great way for people from our community to become more connected to the life of the church and ultimately to the love of God. Whilst the number of folks attending has steadily risen year on year, we're keen to see this growth continue. Joining the Places of Welcome initiative therefore seemed a natural next step, both in terms of the support and advice we've already received, but also the network of other similar groups from which we can learn and be inspired by. There seems to be real momentum with the Places of Welcome programme and it's exciting to see the way in which it's catching on as an initiative across the country.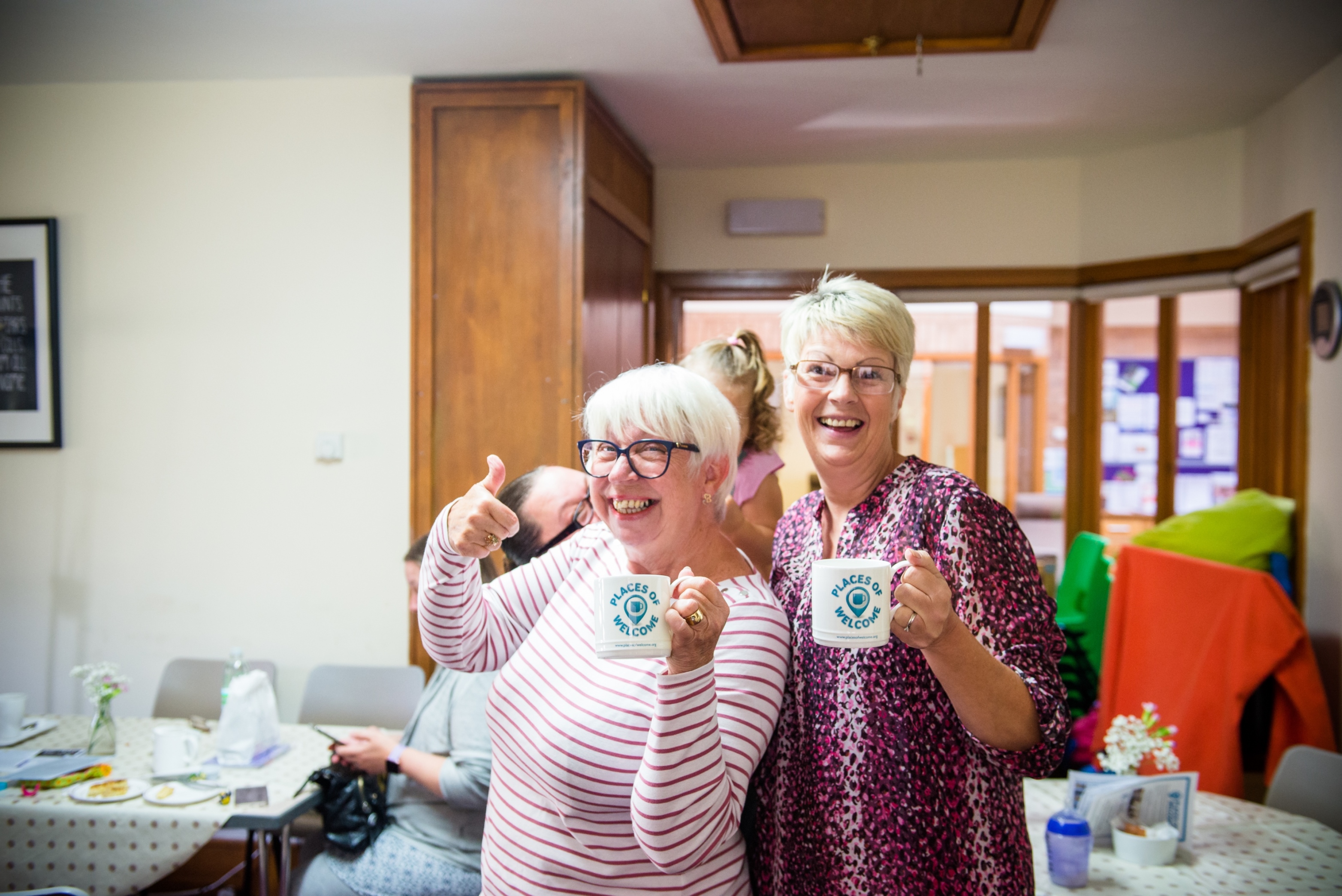 Places of Welcome vary from place to place, the venues arent just churches but also community centres libraries, mosques, and high street shop fronts.
James Henderson, Place of Welcome Development Worker in the Black Country, said: "We are really excited to open our 250th Place of Welcome the network is growing and spreading across the country, creating more safe and inviting places for anyone in the community.
The whole concept of getting a friendly welcome and the chance to enjoy a cuppa while meeting with others is one that is making a positive difference around the country.
And the great thing is that anywhere can be a 'Place of Welcome', all held together by a common set of values that all venues share. There are already a superb range of venues in communities offering free refreshments and people who will listen to anyone who wants to chat as well as and offer signposting to other sources of help or resources if required. If you think youd like to start or help to run a join the Places of Welcome movement, do get in touch via the national website.
The network was created in Birmingham to allow individuals to get to know their community better. Breaking the silence amongst neighbours, helping making friendships and alliances, it truly is a place for people to bond and connect with each other. Creating a sense of belonging through conversations about each persons experiences and stories people get to share their skills, bring in their talents and most importantly have a good time.
The Rt Revd Dr Michael Ipgrave, the Bishop of Lichfield, also added his thoughts:
It is fantastic that so many churches in Lichfield Diocese and across the Midlands region are involved in this wonderful initiative and that it is growing nationally. I always enjoy visiting Places of Welcome. In a world where isolation can become the norm, they are a simple and practical way to offer a familiar place of connection and companionship.