Forest church is a great way to explore spirituality in an outdoor environment. Our evangelism enabler, Revd Steve Hollinghurst explains a little of what it is about and how you can prepare to join in an outdoor celebration in lockdown:
There is a pdf of the order of service to go alongside the video below, which we urge you to watch outside on a smartphone or tablet (or laptop) after making the preparations shown above.
Wassailing
Origins
We aren't sure how far the practice of Wassailing goes back but the word seems likely to be derived from a Saxon greeting Waes Hael - 'good health'. This phrase is Saxon but post Norman in etymology which may suggest an early medieval origin but some think it goes back much further. Most of our wassailing customs belong to the 18th Century when there were two separate Wassail traditions.
One of these was house visiting for food and drink and this lies behind the carol 'We wish you a merry Christmas'. The other comes from cider-producing areas. The wassailing happens traditionally on Twelfth Night, 5 January, or on Old Twelfth Night, 17 January which was the date prior to the introduction of the Gregorian calendar in Britain in the 16th century. In a traditional wassailing ceremony the apple trees were decorated with ribbons and pieces of toast before the Wassail drink was poured at its roots and blessings were invited for the crops.
The wassail drink was a mulled drink of cider or ale or a mixture of the two, and also sometimes cream and eggs making a hot posset and often topped up with port or sherry.
Make your own wassail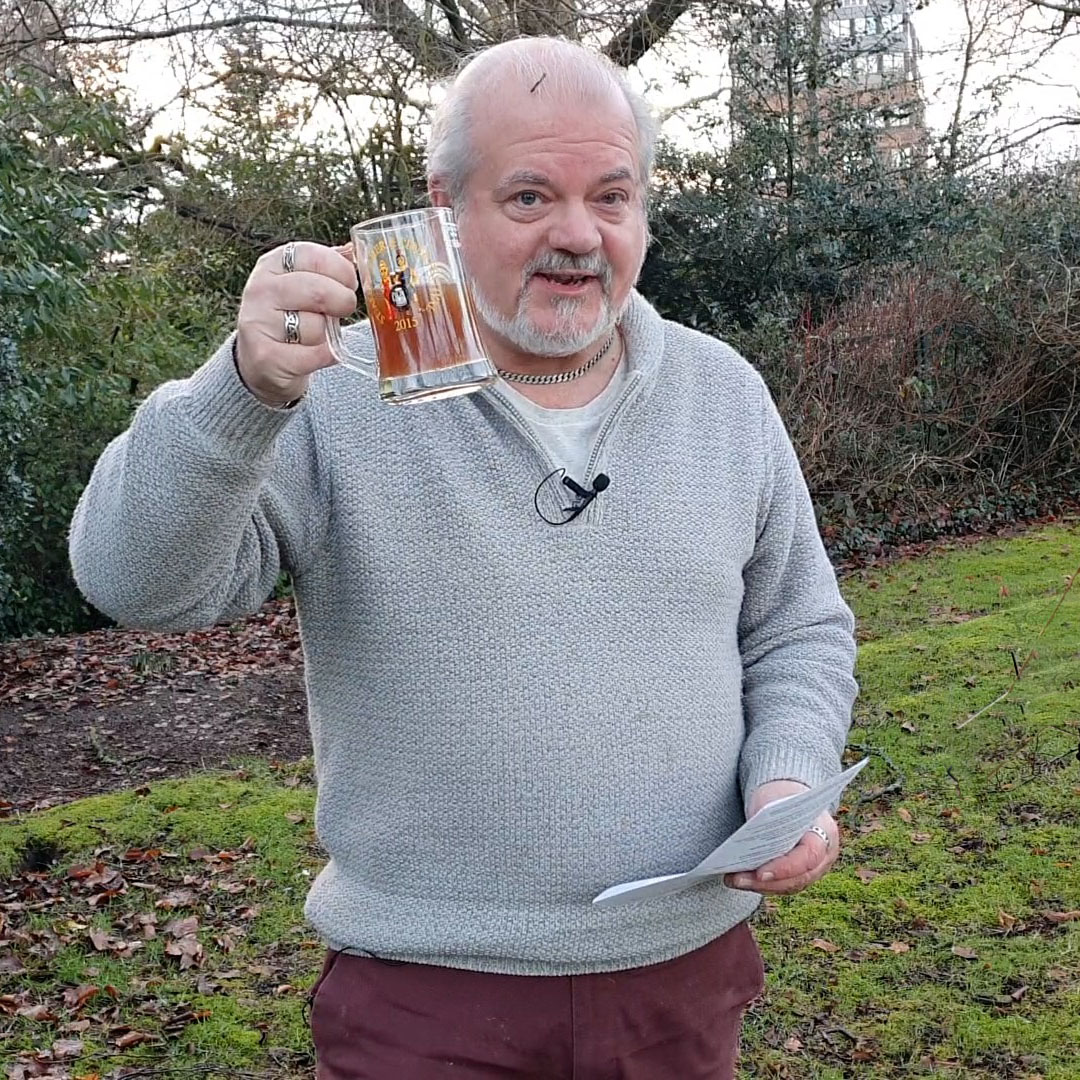 I made my wassail with a bottle of dark ale and a bottle of cider representing the beginning of the harvest season with the grain harvest and the end of harvest season with the apple harvest. I used a sachet of mulling spices mixed with sugar, but a mulled wine bag can be used which can be bought in the herbs and spices section of a supermarket and then when hot, add sugar to taste as the drink goes sour when heated. I then topped my wassail with a splash of sweet sherry. It will keep about a week in a sealed bottle. If a spice sachet is used the spices will tend to form a sediment so don't drink it to the bottom!
Waes Hael!