Spotlight is the magazine of Lichfield Diocese, normally published six times a year.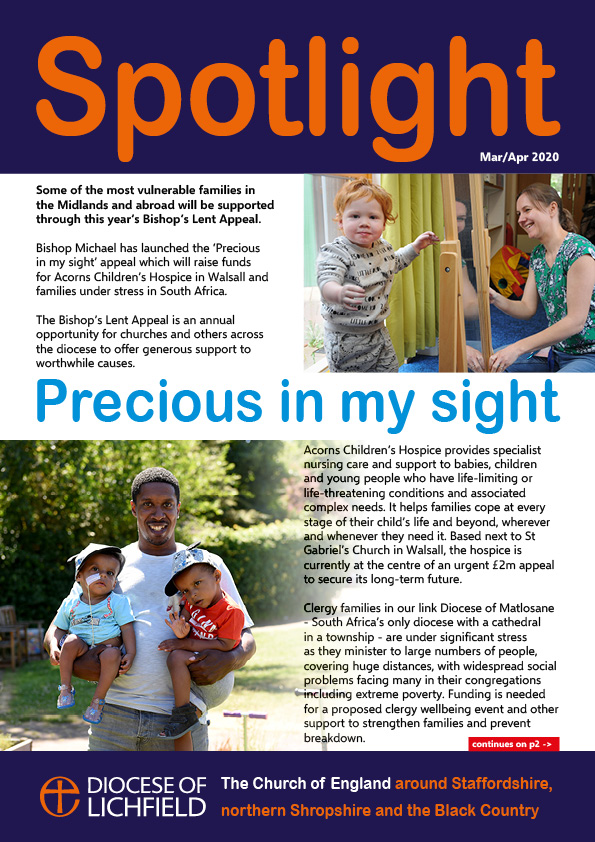 Each issue brings opportunities to share good news of God's Kingdom expressed in the parishes of the diocese and beyond, stories, interviews and reflections from the people of the Diocese as well as highlighting some forthcoming events
Around 9000 paper copies are distributed to every parish in the Diocese as well as being downloadable as a pdf suitable for e-readers, computers and smartphones - go to the Documents area and select the Spotlight category.
Past issues can be found by selecting the Spotlight category in the right hand column here.
And for quick reference, here are the pdf's of 2020 editions: